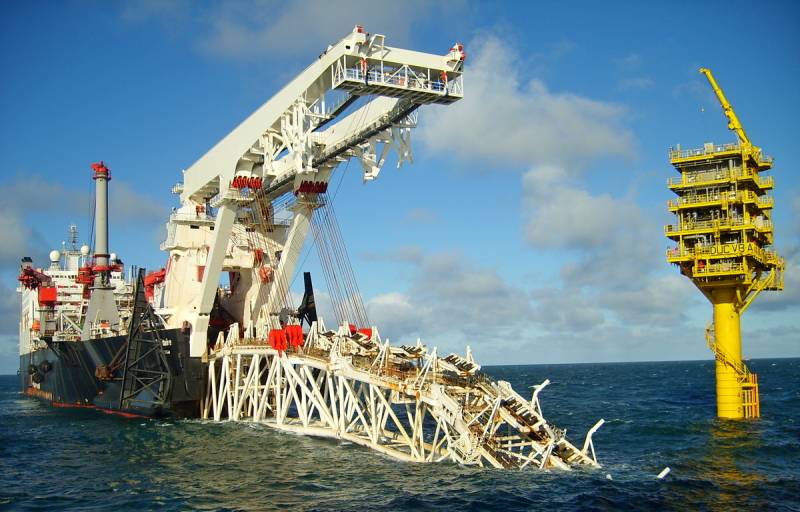 The Handelsblatt newspaper reports that the German Federal Network Agency is planning to reject the Nord Stream-2 contractor Nord Stream 2 AG's request for the pipeline to be exempt from the updated EU gas directive.
The refusal was received due to the fact that the main requirement for the completion of work at the facility until May 2019 was not met. However, Nord Stream 2 AG announced that it is necessary to be guided not by construction -
technical
Agency requirements, and the fact that by the time the new directive appeared, large amounts of money had already been invested in the project in accordance with the legal regime adopted earlier. The agency, on the contrary, believes that the main principle in rejecting an application is the refusal to follow precisely the construction and technical principles, and not the functional and economic ones.
Earlier it became known that the Polish gas company PGNiG, as well as its subsidiary PGNiG Supply & Trading, were allowed to consider the issue of extending the articles of the Third Economic Package of the European Union to Nord Stream 2.
The third
economic
package - EU legislation on the liberalization of the gas and energy markets, adopted in 2009. The main goal of the package is to limit the possibility of monopolizing the supply of electricity and gas.
According to the European authorities, Russia, thanks to Nord Stream-2, will strengthen the status of a monopoly on gas supplies to Europe. And according to the terms of the package, if the monopolist owns the necessary fuel distribution networks, it is obliged to provide 50 percent of their volumes to competing organizations, or to reduce the pumping volume by an equal share. Therefore, SP-2 will operate in almost half of its capacity.