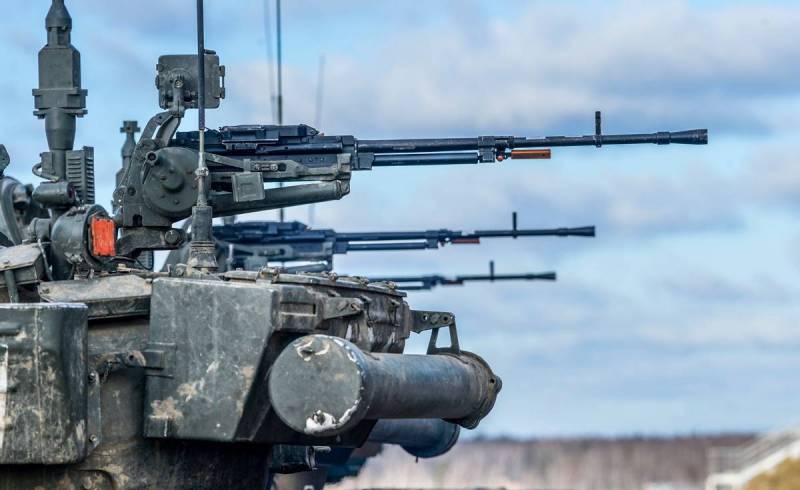 The Stockholm Peace Research Institute reported that last year, the total value of the global arms business amounted to $ 1 trillion 917 billion, writes the Hungarian portal hvg.hu. This is 3,6% more than in the previous year.
During the presidency of Donald Trump, the US military-industrial complex received much more funding from the state than before. In addition, Trump encouraged or even forced satellites to buy weapons only in the United States.
The American leader explained to NATO members that they can rely on the protection of the United States only if they fulfill their obligation to spend 2% of GDP each year on military needs. Virtually no European NATO member state fulfills this obligation, but they quickly increased their purchases of weapons.
The Chinese also do not stand aside. Once, as noted in the text, China's leader Deng Xiaoping based China's reform plans, primarily on development
economics
. However, the current head of state, Xi Jinping, decided that now is the time to begin the modernization of the armed forces, having spent significant amounts on this.
While the Americans spent $ 732 billion on military spending over the past year, the Chinese took second place with 261 billion. However, the report notes that these amounts cannot be called absolutely accurate.
The same, the report says, is true for Russia, which in Soviet times officially allocated only 6% of national income for military purposes, but in reality the costs were much larger. Now the Chinese have long replaced the Russians from second place in defense spending. And the oil crisis probably means that in the future, Vladimir Putin will have to significantly reduce the military budget. Now Russia's spending on the army is 1,776 trillion rubles ($ 28 billion at the average exchange rate for 2019).
The same applies to Saudi Arabia, which is also one of the top five defense spending leaders. The country is the largest buyer of American weapons: the Trump administration alone sold its kingdom in the amount of $ 150 billion.
The hvg.hu portal also notes that of all countries, India showed the most dynamic growth in defense spending - by 7%, in absolute numbers - up to $ 71 billion.
Prime Minister Narendra Modi, cherishing the dreams of a great power, made an alliance with Donald Trump against China
- the article says hvg.hu.
Quite a dual situation in Europe. While the French advocate equipping local armies, primarily with European weapons, other EU states rely solely on America. These include the Baltic countries and Poland, which, fearing Russia, see only the United States as a guarantee of their security.