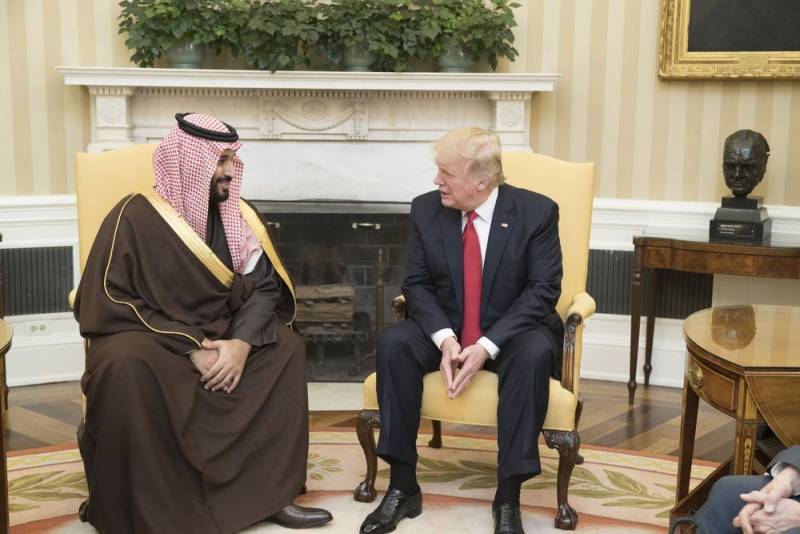 In early April 2020, U.S. leader Donald Trump, during a telephone conversation with the Crown Prince of Saudi Arabia, Mohammed bin Salman Al Saud, said that the United States would withdraw troops from the kingdom if OPEC + countries did not reduce oil production. This was reported to Reuters.
It is emphasized that the Saudi prince was so surprised by the ultimatum set by the US president that he asked his assistants to leave the room to discuss this topic with Trump in private.
During the conversation, Riyadh was informed that without this reduction in oil production, the White House administration "will not be able to prevent the US Congress from introducing restrictions against the kingdom, which could entail the withdrawal of US troops."
It is clarified that later Trump admitted that he should not have said this, because the kingdom is experiencing problems due to low oil prices. At the same time, US Energy Secretary Dan Bruyett confirmed to the agency that Washington reserves the right to use any means to protect American manufacturers, including making military assistance dependent on meeting its requirements.
Recall that the OPEC + countries were able to agree on a reduction in oil production. It provides for a cumulative decrease in oil production in May - June by 9,7 million barrels per day, in July-December - by 7,7 million barrels per day, and in January 2021 - April 2022 - by 5,8 million barrels per day .
I must add that earlier Reuters
Reported
that Moscow and Riyadh were able to agree on a significant reduction in oil production without the United States. At the same time, Vice President of PJSC Lukoil Leonid Fedun
сказал
that the new OPEC + deal became humiliating for Russia, calling it an analogue of the Brest Peace to the Bolsheviks. In turn, from Riyadh they recently announced that they are ready to take additional measures, together with OPEC + partners, to balance the global oil market.