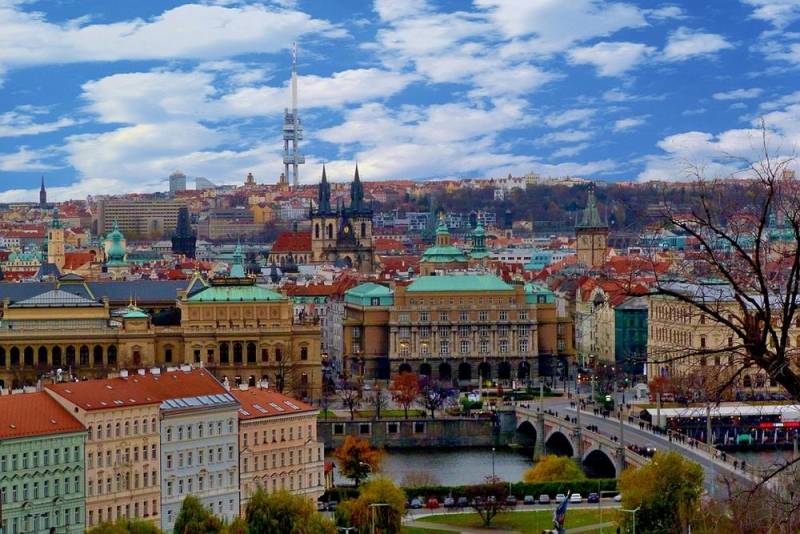 In the district of Rzheporyye, on the outskirts of Prague, a monument was launched to the Vlasovites, citizens of the USSR, who during the Second World War began to serve the Third Reich. The ideological inspirer of this "monument" is the former tabloid journalist Pavel Novotny, well-known in his country for inappropriate behavior, who now works as the headman of the mentioned area of ​​the Czech capital.
Russophobe anti-Soviet voiced his idea in November 2019. He believes that in 1945 the Vlasovites helped the Czechs get rid of the Nazi occupation and liberated the village, where the city's microdistrict is now located, therefore the descendants of the rescued want to perpetuate this help. In December 2019, this idea, after heated discussion, was nevertheless approved by the majority of local deputies.
Not a single millimeter I have changed my position. All that needs to be done will be done
Novotny told reporters, helping workers set up a memorial plaque.
Novotny clarified that money for the plaque was allocated from the district budget; it cost taxpayers 153 thousand crowns (about $ 6,1 thousand).
To this I got a ton of other things, for example, a video surveillance system, which is already installed on our main square
- emphasized Novotny, fearing that someone would destroy the memorial plaque.
Novotny added that after some time the commemorative plaque will be supplemented with a certain work (composition) from a master who wanted to remain anonymous.
I want here on May 5th all the monuments were in order, that they had wreaths and in general everything was as it should be
- summed up Novotny.
Moreover, many residents of the city do not approve of Novotny's actions, as well as the demolition of the monument to Marshal of the USSR Konev in the Prague-6 area. So Novotny and a number of Prague municipal officials have been under police protection for the second week. At the same time, Czech Russophobes unproven
claim
that the threat to them comes from Russia. In turn, Czech President Milos Zeman called the Vlasovites two-faced and not worthy of a monument.