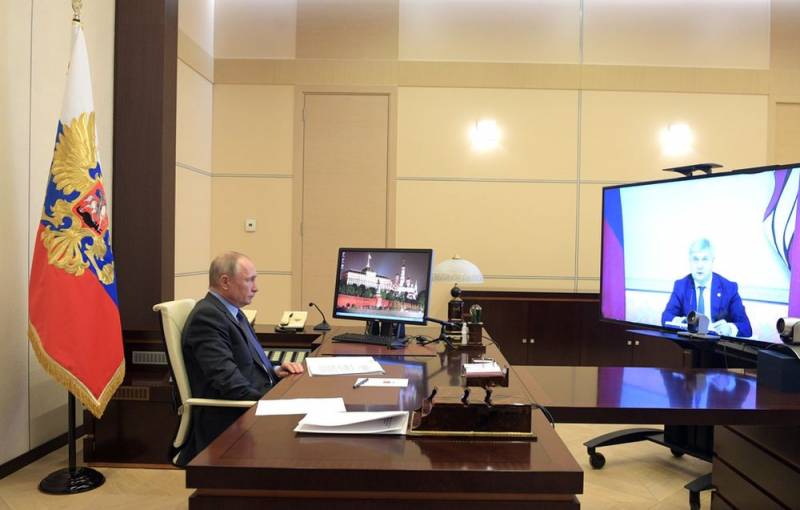 Russian leader Vladimir Putin regularly makes appeals to fellow citizens to encourage them during self-isolation in an epidemic. But discontent is brewing among the inhabitants of Russia, and, as the German publication Frankfurter Allgemeine Zeitung writes, "the worst seems to be ahead."
The publication notes that on April 28, 2020, Putin once again appealed to the population. He reported on the country's success in testing on COVID-19 and the manufacture of protective equipment. The President thanked the doctors and pointed out the need to increase the number of places in hospitals to treat the infected. In his opinion, the peak of the epidemic in the country has not yet been passed.
The situation in the country, which the virus seemed to bypass for a long time, is now serious: in Russia, the number of people infected with coronavirus has recently risen sharply. (...) 867 people died in Russia, which many consider a rather low rate
- informs edition.
State television uses this figure as an excuse to praise the good preparedness of the Russian healthcare system for the epidemic. In fact, in recent years, they have saved a lot on it, medical staff complains about the lack of protective equipment
- clarifies the publication.
It is explained that against the background of an increase in the incidence rate in Moscow, the capital's leadership began to organize temporary hospitals on the territory of VDNH and in the "auto center". At the same time, the authorities of the Moscow Region decided to organize temporary hospitals in the Patriot Park and in one of the concert halls.
The medical staff is obviously in a dramatic situation, many hospital staff are infected with the virus
- the publication draws attention to the unofficial list of health workers who appeared on the Internet who died "during the coronavirus pandemic."
It is emphasized that at the same time, dissatisfaction with the "self-isolation regime" is growing in Russia, given the recent unauthorized rally in Vladikavkaz and online protests on the Internet. Due to the measures taken, many Russians were left without income. On the Internet, people demand a state of emergency, as the law provides for the payment of compensation.
The publication concludes that Putin ordered the government to prepare another package of measures to support the population. However, "in international comparison", this help is modest, and the authorities refuse direct payments of money to the population.