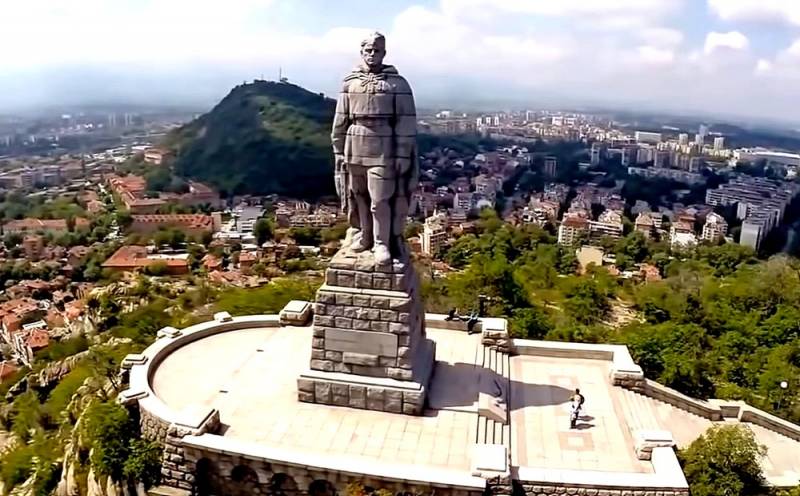 On Tuesday, April 28, a telephone conversation took place between the foreign ministers of Bulgaria and Russia, Ekaterina Zakharieva and Sergey Lavrov, respectively. In the conversation, in particular, they talked about the status of the burial places of Soviet soldiers in Bulgaria, who died during the liberation of Europe from the Nazis during the Second World War.
The foreign ministers of both countries agreed to continue work on the legal status of memorials and burials. According to Russian officials, the topic is especially relevant this year - on the eve of the celebration of the 75th anniversary of the victory of the USSR and its allies in World War II.
Readers of the Bulgarian online publication Diary, however, have mixed opinions about Soviet monuments and graves on Bulgarian soil. Here are a few opinions:
These monuments, it seems, were built on the land of specific municipalities, so let them decide first. And Russia can only scratch the tongue
- the user with the nickname tsyrvulan writes.
And who built them at all? On land bought or leased for Soviet money land?
The DDR reader asks.
I am from Plovdiv and I think it's time for us to blow up Alyosha here. This monument fosters humility, towering above all of us
- wrote Lazarus.
In fact, Bulgaria has not been a vassal of Russia for a long time. And if Lavrov started the topic, then let him talk about the 20 tons of gold that the Soviets stole from the Bulgarians, as well as about the stolen Bulgarian historical archive
- categorical The sphere.
These are the monuments of a country that has long ceased to exist. They should be sent to the same place where the Red Army went - into oblivion!
- the reader believes vassilun.
I have nothing against the monuments of the Russian-Turkish war - let them stand, they do not bother anyone. But the monuments of the Soviet occupation must be removed. Let Putin take them to Russia - give them free
- suggested Lope de Vega.
The monuments of the Russian-Turkish war are sacred for the inhabitants of Bulgaria, nobody touches them. And only fascists hate Soviet monuments! There is no need for a couple of Russophobes to indicate and determine the state
policies
. Monuments are our memory, and let them stand and remind us all of those who liberated Bulgaria from the Turks and Europe from the Nazis.
- wisely wrote dark'star.