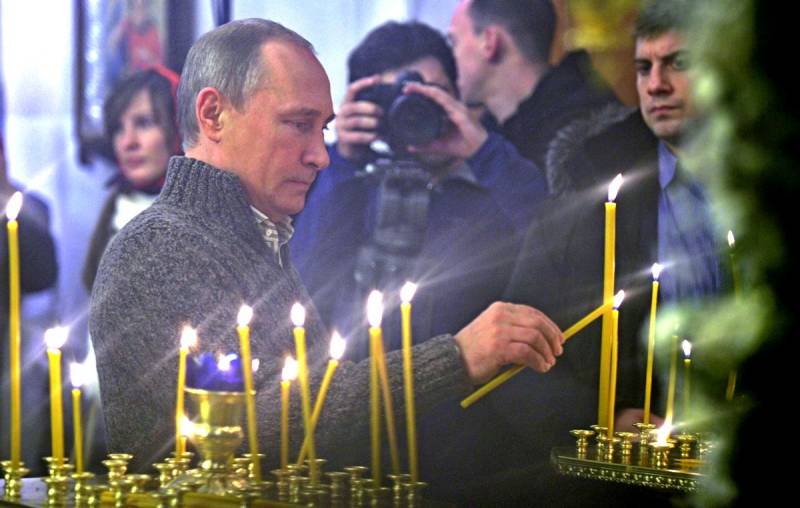 In the Patriot Park, the construction of the third largest religious structure in Russia, the main temple of the Russian Armed Forces, is currently coming to an end. The Austrian newspaper Der Standart drew attention to this event. Temple
will be decorated
images of Stalin, Putin and other statesmen of modern Russia - Minister of Defense Sergey Shoigu, Minister of Foreign Affairs Sergey Lavrov and others.
Western media were critical of the construction of the temple. So, in some of them it is emphasized that portraits
political
special attention is paid to figures inside the religious building. The construction of the temple is planned to coincide with the 75th anniversary of the victory of the Soviet Union over Nazi Germany. It is symbolic in this regard that the tallest tower of the temple is 75 meters high, and molten parts of tanks and fighters were used to create the domes.
It is also reported that other heroic deeds of the Russian people are reflected in the cathedral, in particular, the "capture" of Crimea.
The historian Sergey Bryun expressed the opinion that the new church is a mockery of Russian history and statehood. In the newspaper Vedomosti, he emphasized that this would be the first Orthodox church with the image of Stalin inside. Leonid Kalinin, head of the church's artistic and architectural council, said in an interview with Radio Moscow Says that there was no need to demonize the history of Russia. He stood up for the image of Stalin, who led the USSR to victory in the war, as well as "polite people" who carried out the bloodless annexation of Crimea to Russia.
Poor Stalin ... He was so keen to eradicate superstition among the population, and now Putin, obsessed with megalomaniac, is nullifying all the sacrifices that the Russian people made for their freedom
- confident commentator with the nickname Leuchtenberg.
Are we now going to demand that the Arc de Triomphe be demolished in Paris?
- outraged by Fred75.
Recall, the famous Arc de Triomphe in Paris was erected at the beginning of the 19th century to commemorate the "great victories" of Napoleon.
It was Stalin who contributed to the weakening of Russia. Russia won the war not because of Stalin, but contrary to Stalin
- Takis user shared his extraordinary opinion.
Stalin and the Russian people in 1945 defeated Hitler and the Nazis. However, this does not negate the fact that Stalin was a tyrant. If the Russian Orthodox Church allows the appearance of his image in the church, then I see no reason to interfere with us
- Logically reasoned one of the users.
Russia's victory over the Nazis is memorable and encouraging. But to iconize Stalin is a propaganda miscalculation of Putin and Russian Orthodoxy as a whole!
- sure ttwwiinn.