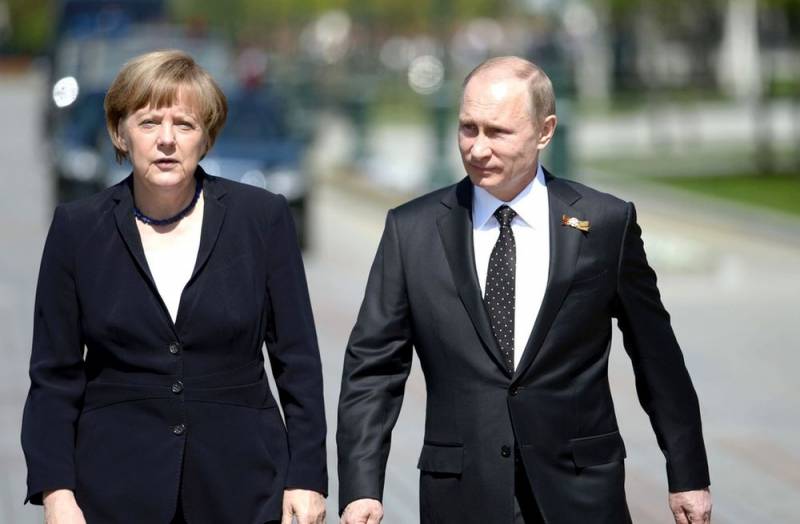 German Chancellor Angela Merkel believes that sanctions during the fight against the COVID-19 pandemic are very unpleasant. Therefore, Berlin will continue to work on solving the problems that became the reasons that led to the sanctions against Moscow.
Of course, we all want to develop well in economic terms, and sanctions from this point of view, I must say, are unpleasant. When I think of sanctions against Russia imposed because of the Ukrainian issue, we are working to resolve
political
problems that cause them
- said Merkel, speaking at the 11th international conference "Petersburg Climate Dialogue" on April 28, 2020.
At the same time, the German Chancellor expressed the hope that Russia will continue to play a significant role in protecting the climate on the planet. Merkel clarified that she had already discussed these issues with Russian leader Vladimir Putin.
I am glad that Russia is actively involved in climate protection work, and would like to urge it to continue to do so.
- added Merkel.
It should be noted that on the same day, during the aforementioned international conference on climate change, the UN Secretary General Antonio Guterres urged to lift the sanctions that prevent countries from combating dangerous infections and undermine their response potential. In his opinion, "it is important that the sanctions regime be wise and not undermine the goals of global politics that we all have."
For clarity, this event, for obvious reasons, was held in videoconference mode. The Petersburg Climate Dialogue was organized by Germany in 2010 as an informal negotiating platform.