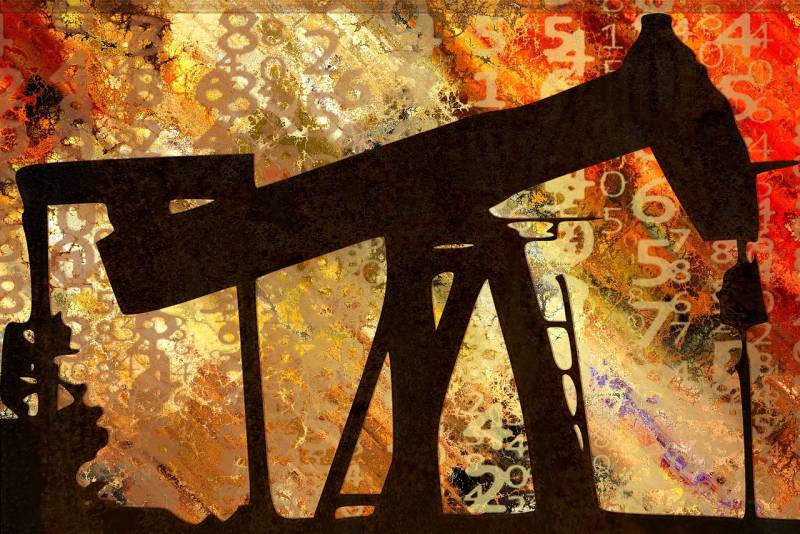 Russia's agreement to radically reduce oil production under the new OPEC + deal is evaluated differently. Nigel Gould-Davis, an expert at IISS (International Institute for Strategic Studies), a senior fellow for Russia and Eurasia, considered this a major economic and political defeat.
According to the author, the refusal to extend the deal in Vienna on March 6 was a big mistake, guilty of which was Igor Sechin, the head of Rosneft and Putin's closest ally, who insisted on trying to bring bankruptcy of the US shale oil industry to bankruptcy. Earlier, in 2015, Saudi Arabia could not cope with the same task.
The results of this ill-conceived decision were extremely negative. After refusing to extend the deal by Russia, the Saudis increased oil production and staged massive dumping. The price collapse began, but the Kremlin was counting on its reserves of $ 580 billion and the NWF, whose assets amounted to 150 billion. Due to them, Moscow intended to hold out for six years. Instead, Russia made concessions to OPEC + after only six weeks of low oil prices.
In addition to economic losses, the Kremlin suffered serious
political
defeat in several directions, points out Nigel Gould-Davis.
At first
, through its actions, Moscow ruined relations with Riyadh and all its Middle Eastern diplomacy, which had only before been established. In 2017, their culmination was the visit of Salman bin Abdel Aziz al-Saud to Moscow.
Secondly
, the United States, which themselves did not join it, played a key role in organizing the new OPEC + deal. Thus, the United States has demonstrated that they, and not Russia, are the real "energy superpower." Oil is only one sector for Washington
economics
, for Moscow and Riyadh - the main source of income.
Thirdly
Having returned to the negotiating table in just six weeks instead of six years, the Kremlin showed the whole world its weakness and readiness to make unprofitable concessions for itself, which could encourage the US Congress to introduce new anti-Russian sanctions in the future.
The IISS expert concludes that the Kremlin's decision to "bankrupt the American shale industry" is an example of an opaque personalistic policy that has ultimately done serious damage to Russia's economic political interests.