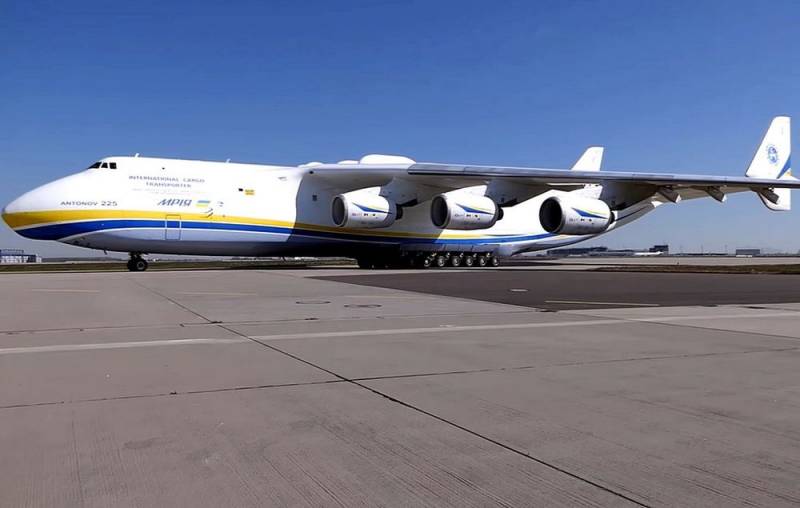 On April 27, 2020, the Ukrainian An-225 Mriya, chartered by the Bundeswehr, landed at the Leipzig / Halle International Airport. On board the world's largest cargo plane were 10,3 million protective masks from China's Tianjin. This is reported by German
political
Focus weekly.
Onboard met German Defense Minister Annegret Kramp-Karrenbauer. According to her, the delivered cargo is part of 25 million masks that will be brought to the country in three flights.
At the same time, readers of the magazine responded to this
news
negatively enough.
Why was there no red carpet? And why is our political elite facing pilots without masks and at a minimum distance? Was this mask delivery worth the amount of CO2 (carbon dioxide) emissions that the plane produced?
- outraged one of the readers.
I'm sick of this pretense. I will never wear a Chinese mask. I'd better buy myself a rag that says "Against Communist China." Germany does not have its own "core"
- categorical another.
10,3 million masks is exactly one-eighth of what German citizens need daily. We celebrate the arrival of Antonov amid the failure of the federal government in the fight against the pandemic
- I'm sure the third.
Why do we charter an expensive Russian Antonov (yes, many Germans are sure that all Antonovs belong to Russia - ed.) When we ourselves have military aircraft? As for me, the Bundeswehr did wrong
- the reader is perplexed.
Strange things. Ministry
economics
forced to channel billions to save Lufthansa, while its planes are on the ground. In parallel with this, we charter airplanes in Ukraine. This is nothing but a state failure.
- summed up the user of the site Focus.de.