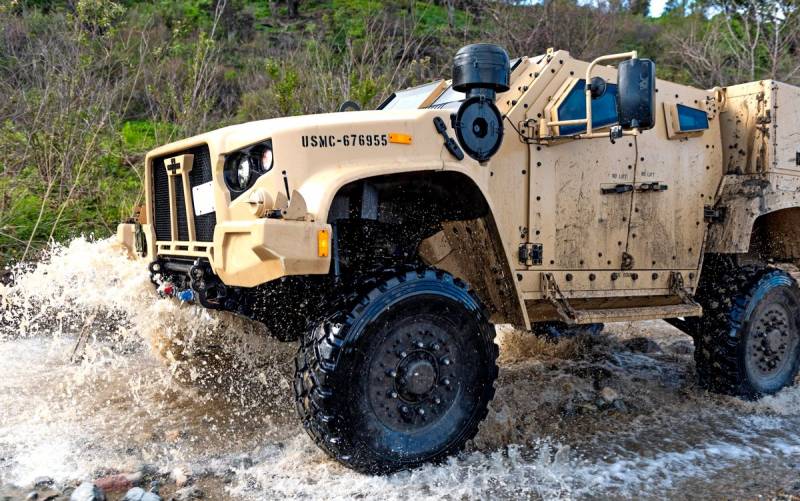 The U.S. Army plans to replace the obsolete Humvee with an electric version of the Joint Light Tactical Vehicle. Purchase of cars may begin in the near future.
The choice in favor of electric traction is due to the fact that the Banks 866T turbodiesel engine, which is equipped with the standard version of the JLTV, in the near future can turn from dignity into a serious problem. The US military believes that in connection with the rapid transition of the civilian sector to electric vehicles, ICE vehicles can significantly increase their price, as, in fact, the fuel itself.
At the same time, the Pentagon plans to purchase up to 50000 JLTVs, and then operate them for 20 years. Therefore, the aforementioned price spike can adversely affect the overall cost of the program.
According to the military, in addition to the financial aspect, the JLTV-EV version has several other advantages. In particular, it will be possible to charge automobiles in conditions of hostilities from solar panels or portable nuclear reactors without waiting for the arrival of a convoy with fuel, which risks being intercepted by enemy sabotage groups.
In addition, the electric motor is much quieter than diesel. This, in turn, will provide the jeep with a tactical advantage, as it will make it difficult to detect.