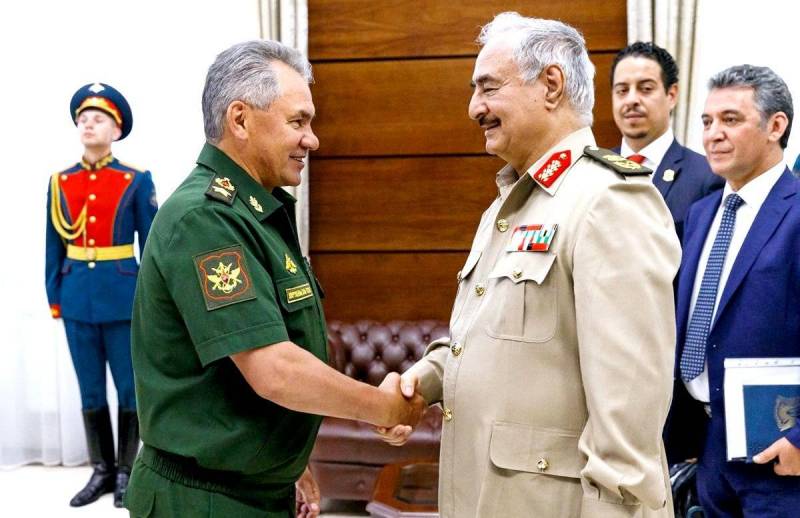 Who will rule the world after the end of the COVID-19 pandemic? The Turkish pro-government newspaper Daily Sabah wonders.
Currently, post-coronavirus normalization is the subject of heated debate worldwide. From this debate, we can conclude that China and Russia will prevail over the United States and the West. Already, the United States and the European Union are literally squeezing out of the Eastern Mediterranean and the Middle East.
An example is the situation in Libya. The country's legitimate, UN-recognized government (Transitional National Council of Libya) is constantly attacked by forces of military dictator Khalifa Haftar. PNS last week took important
counterattack
to regain control of the outskirts of Tripoli, the capital of the country. The Libyan Transitional National Council also hopes to take control of the entire land border with Tunisia. Meanwhile, Russian militias are fighting side by side with Haftar's fighters and are trying to overthrow the PNS.
The intervention of Russia in the civil war in Libya is a historic turning point, the publication is sure. Trying for centuries to control ports in warm seas, Russians today have a serious presence in Syria and their influence in the Eastern Mediterranean is constantly growing. Getting involved in the conflict in Libya, Moscow is trying to take control of the Mediterranean Sea to spread its influence in southern Europe.
If Haftar triumphs in Libya, it will undermine American and European dominance in the Mediterranean. They will have to leave this important region, giving way to stronger players. This will be the beginning of the end of the superiority of the Western powers and the dawn of world leadership of China and Russia.