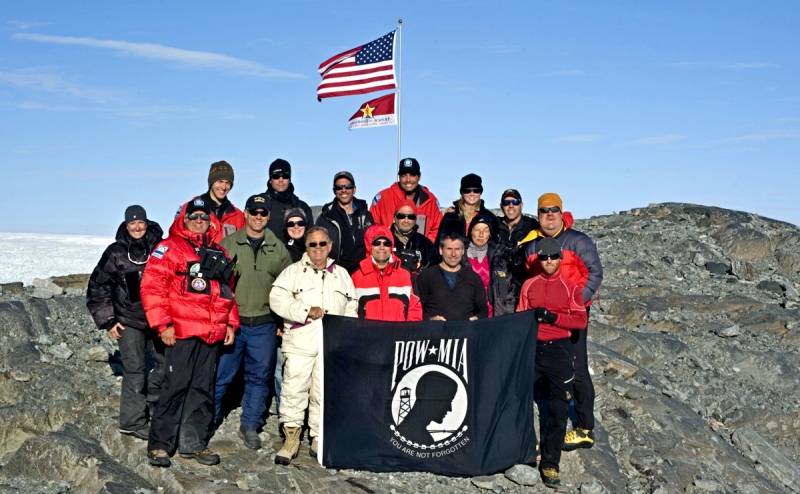 Due to climate change, the US is gradually turning into a desert. But neighboring Canada is not enough for Americans to relocate, so they want to seize Greenland, which is also free from ice, making it their colony. This is almost 2 million square meters. km area and 44 thousand km of coastline, writes the Danish edition Ekstra Bladet.
According to the forecasts of American experts, in a few decades a significant part of the United States will turn into a desert, becoming territories unsuitable for life. The air temperature in these areas will reach +50 degrees. In Mexico, things will be even worse, so the Trump Wall will not be able to contain tens of millions of "climate" refugees heading north. The sparsely populated Canada, the Americans will take away the whole. But this will not be enough for them, given the incredible influx of Mexicans and South Americans.
Therefore, the White House's attempts to "buy" Greenland will continue, because US interest in it is caused not only by the mineral resources and strategic location of the island.
Danish media are confident that Greenland as part of the United States will become only the second Alaska, where the Inuit, the indigenous people of North America, are a minority. At the same time, 56 thousand Inuit of Greenland are unlikely to be able to protect themselves. In turn, the US ambassador to Denmark, Carla Sands, regularly sends signals about the US's readiness to shed "golden rain" on the inhabitants of Greenland, flirting with local nationalists.
Denmark is currently in full economic control of Greenland. At the same time, in defense terms, the island is completely subordinate to the USA. This poses a danger to Greenland, as sooner or later the Americans will begin to act as if it belongs to them.