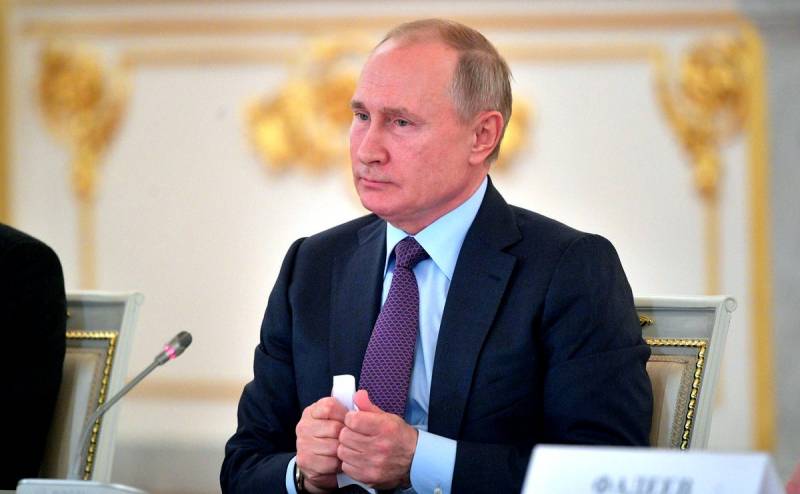 The British media are keenly interested in the state of affairs in "coronavirus" Russia, colorfully describing how enterprises are closed, doctors are massively dismissed and the reserve fund is empty due to a drop in oil prices. But the main news outlet, according to the editors of the famous Daily Mail, is the expectation of "the overthrow of President Vladimir Putin by a new virus."
The self-titled article caused a dispute between the readers of this publication. The authors draw their conclusions on the basis of "expert conclusions" from such scandalous Russian oppositionists as Garry Kasparov and Anastasia Vasilieva. It is not surprising that some commentators who do not know other open sources of information fully support the editors' thoughts and see not real Russia, but its artificially recreated copy. The second part of the British, who can think independently, is trying to reach out to fellow citizens with facts. But this is an almost impossible task.
Selected comments from Daily Mail readers.
Poor Russians! After reading the article, I had to drink heart pills. People returned to feudalism
- writes a British citizen, signed by the name jezza.
You can't take Putin down so easily, he has many clones in store. And after such statements, Russian opposition should often look back
- advises Lydia.
Nobody will overthrow anyone, especially a weak virus. The whole article is sucked from the finger, like a spell that will not become reality, even if you read it a thousand times
- not amenable to propaganda Frances US.
Most likely, British hypocritical journalists are simply envious that the mortality rate in Russia is unusually low. London specifically got into a puddle, causing thousands of people to die. And what, too, "wait for rebellion"?
- writes YoNoSay.
In Belarus, everything is much worse. President Alexander Lukashenko, apparently, has completely gone mad: he arranges May holidays and does not close schools. So before scolding the Russian Federation, look back at Britain itself and Belarus
- called user Xpat.
Yes, not a virus will cause change, but a price war. Russia is more like an oil cartel than a normal state
- concludes LilleyBeau.
Russophobes live in parallel reality. Every day they have "joy": it turns out that the head of the DPRK, Kim Jong-un, has died, and Putin has been overthrown. What a lucky day!
- jokes commentator StrongIsland.
Whether someone likes it or not, the Russians are a mountain for their leader. There are two desires: the Russians - to stay with their leader, and ours, the British - to make friends with a democratic Russia, governed not by an authoritarian ruler, but by a civilian politician. But this, alas, is not destined to happen.
- writes Koenig1999.
It remains to wish good luck to the Russian people in a difficult struggle, they always get it. And now, in general, the whole planet in one boat
- sure british mariehere.