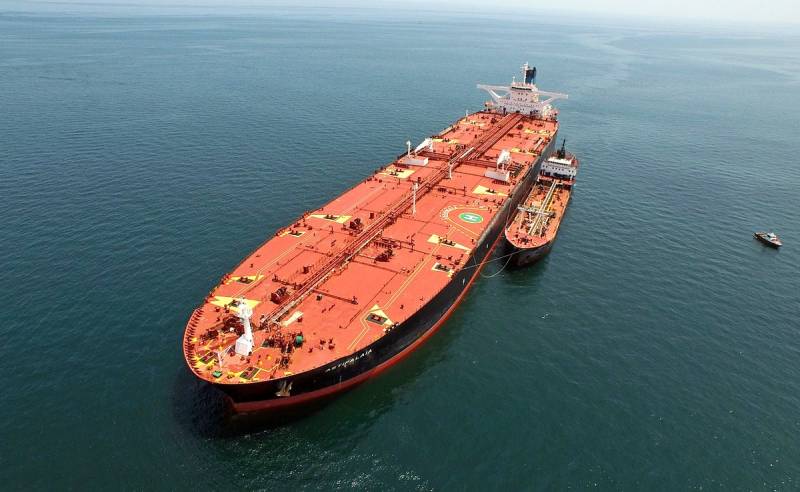 Russia, among other oil suppliers to the United States, continues to export "black gold" overseas. Thus, according to the VesselFinder portal, the Russian tanker Iasonas is currently moving towards the Gulf of Mexico with almost 1 million barrels on board. It is expected that the ship will reach the US coast on May 16.
Meanwhile, near Los Angeles there was a kind of paradoxical situation. In coastal waters anchored
are
about three dozen oil vessels, to the eyeballs filled with fuel. The American oil storage facilities are full, and the country's authorities have no choice but to store energy in tankers floating at sea.
The Russian oil tanker further exacerbates the already difficult situation with excess US oil. Iasonas is now located near Denmark and is heading towards the North Sea.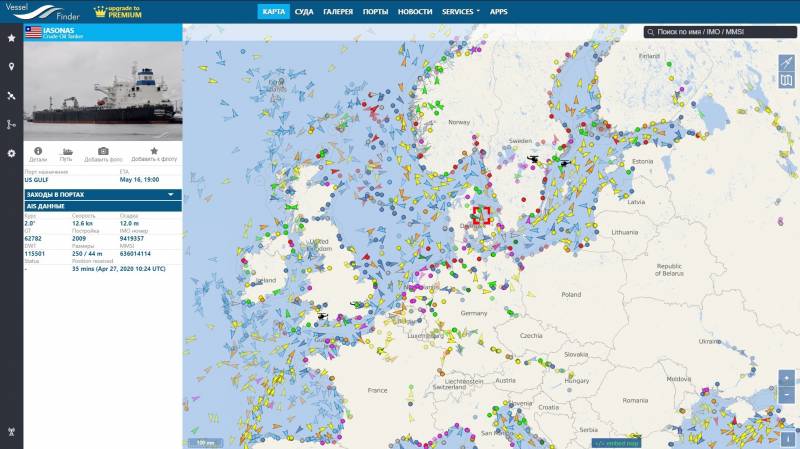 According to the US Department of Energy's information management information, in January of this year, Russia supplied the United States with 18,6 million barrels of oil. The Russian Federation became the third in this indicator, letting Canada (139,6 million) and Mexico (26,5 million) go ahead.
The United States produces mostly light oil. Heavy grades of fuel, meanwhile, are necessary, since they are used by some American refineries.