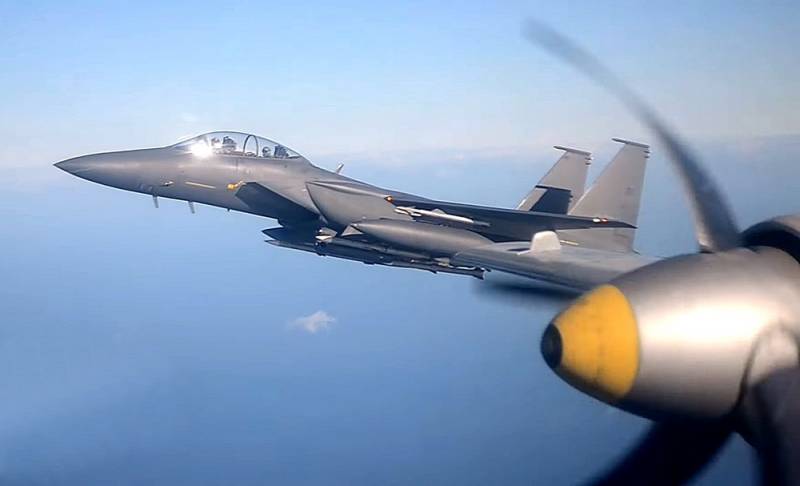 The Russian anti-submarine aircraft of the Pacific Fleet Il-38 approached the American nuclear-powered aircraft carrier George Washington and went near it at a distance of a point-blank shot. The corresponding video was published on YouTube by the FightBomber blogger.
For unknown reasons, the Americans could not find our plane in time and intercepted it only 30 km from the aircraft carrier, which is not much by sea standards. It is important to note that the US military behaved with dignity - did not show indecent gestures, did not climb under the screws
- wrote the blogger.
Nevertheless, the anti-submarine of the Russian Navy made the Americans nervous. The video shows how three fighters fly to the aircraft, replacing each other - in all likelihood, these were the F / A-18 Hornet, as well as the F-15.
The first pair of aircraft did not carry weapons, unlike the last - a missile arsenal was visible under its wings. Probably, the F-15 flew in from Japan to politely send the combat aircraft of the Russian Federation to the side of the aircraft carrier.
This is not the first time that Russian pilots have paid attention to US aircraft carriers. Similar rapprochements took place in 2000 and in 2008. However, the incidents ended without any consequences for both sides.