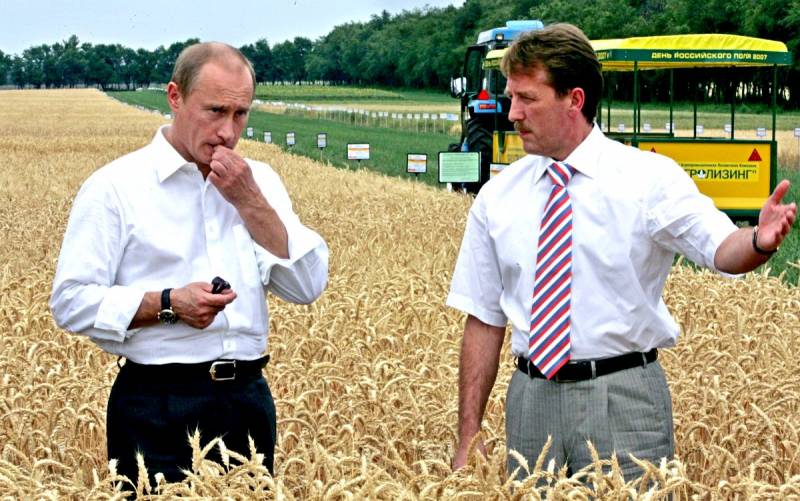 The Norwegian portal Document.no published an article on the impact of Russia's decision to temporarily halt grain exports until July 1, 2020 amid
economic
the realities of the Scandinavian country itself.
Many powers have lost the ability to provide themselves with grain. After all, the idea was that the countries of the world can complement each other at any time, buying what is needed. Obviously, the current crisis casts doubt on this concept.
- noted in the message.
Of course, the World Trade Organization (WTO) and the World Health Organization (WHO) warned grain producers not to cut back on exports in order to avoid disruptions to the global food supply chain. But this clearly did not affect the Russian decision, complains Document.no.
Today in Norway, food safety is based on imports. Since 2003, the Scandinavian country has practically no grain reserves.
Earlier, the Norwegian authorities adhered to a different, more nationally oriented line with an emphasis on grain self-sufficiency. For example, in the sixties in Norway, 300 tons of grain were constantly in storage.
Reader Comments:
Putin stands by the mountain of the Russian nation, while our officials are distributing grain platforms to billionaires.

It's tragic that ours
policy
Do not question the idea of ​​globalism. What can motivate them and put the interests of Norway in the first place?
Russian politicians understand that their first duty is to serve their people. Now, Norwegian figures have a great opportunity to show responsibility and do the same. It is not too late to sow grain this year. Just send the right incentives to farmers.

It is very important for us to have large stocks of grain! This will stabilize food prices and become an important guarantee against supply disruptions in any possible crisis, be it drought, floods, pandemics, as well as near or distant war. Grain stocks are very scarce.

Authorities still believe in Santa. Erna (Norwegian Prime Minister - transl.) Is already starting to write a wish list.

As some historical parallel - during the war Europe conquered by Germany depended on grain production in Ukraine. Thus, when Germany lost this territory in 1944, the shortage of wheat in Norway became palpable. [...] The grain also has the remarkable property that it can be stored for a very long time under appropriate conditions.

Self-sufficiency costs money. And our "elites" would prefer to spend the money on their own corruption schemes abroad.

Well, in the worst case, we can eat fish until it gets out of our ears.