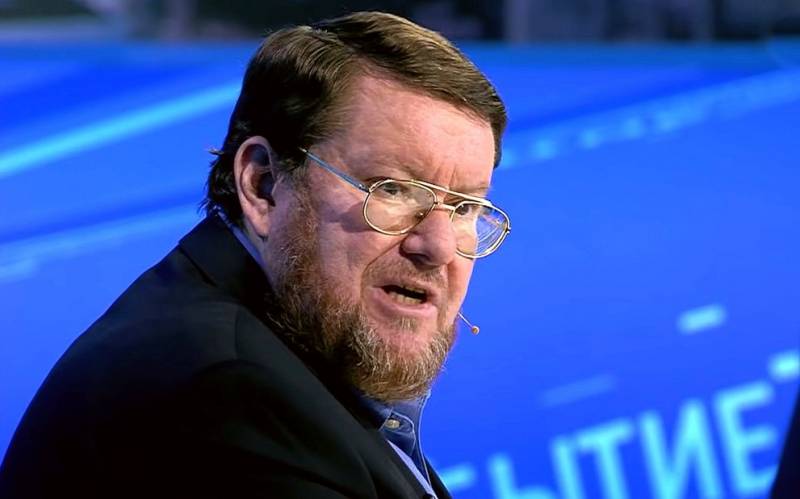 Yevgeny Satanovsky, founder and president of the Institute of the Middle East research center, famously walked through the Ukrainian fleet, namely the teachings of the Donbass search and rescue ship in the Sea of ​​Azov. However, Yevgeny Yanovich wrote not only and not so much about the grief-ship, but about all, with permission, the Ukrainian naval forces, as a good way to pump money from "allies" and "friends" across the ocean.
But Ukraine has it (the fleet). Here, even conducts exercises. You can ask for money for this,
equipment
any, let decommissioned
- Satanovsky writes.
Fill with brushwood and dry manure to the eyeballs, set fire and send it to the ram. For example, to the Crimean bridge, because he simply will not reach Sevastopol
- the expert on the Middle East sings.
Satanovsky mentioned in contrast and that it is clearly painful for Ukraine to look at the successes of its eastern neighbor - here the Russian paratroopers jump from minus 10 meters above the Arctic at minus 60, setting world records, but what about them?
It is clear that Ukraine is offended. At Shoigu, paratroopers in the Arctic from a height of 10 kilometers in the area of ​​Franz Josef Land fulfill the first landing in history.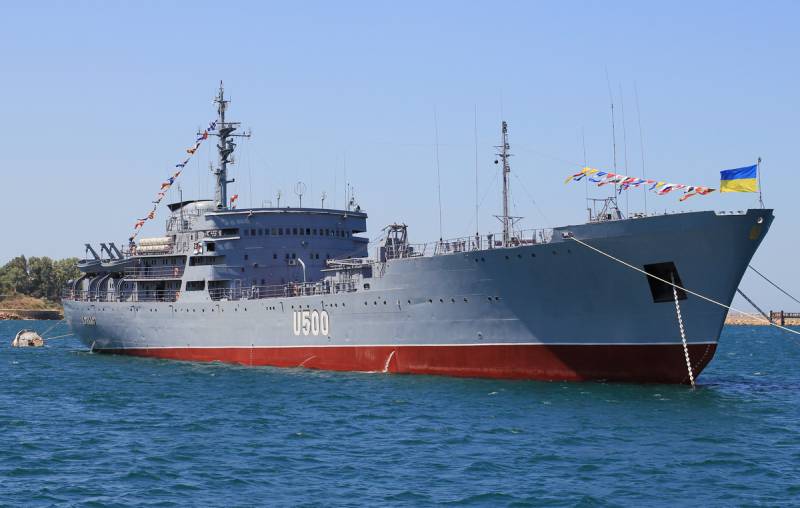 The ship "PM-9", later "Krasnodon", since 2001 "Donbass"
Russia makes clear who the real owner is on the Northern Sea Route. And the height was not chosen by chance. Our "friends" from NATO will try to shoot down smaller ones.
We have already caused them trouble both in Syria, and in Libya, Iraq ... So the brave Ukrainian military can count only on moral help from Western goodwill. Well, Ukraine has no other fleet.
Sailors only feel sorry for them - what is "happiness" for?