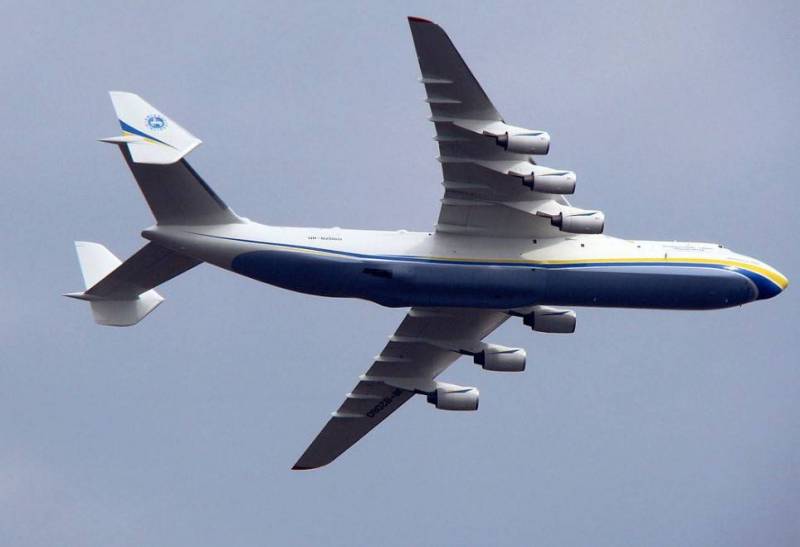 Delivery of masks and medical equipment to NATO countries during the COVID-19 pandemic, using the An-124 Ruslan and An-225 Mriya transport planes, is a materially profitable event and the most effective advertisement of Ukraine in the world. It is reported by the Ukrainian online edition of "European Truth."
The media notes that NATO Secretary General Jens Stoltenberg was impressed and delighted with the "huge Ukrainian planes." It is clarified that within a month, these aircraft delivered medical supplies from China to fight infection in France, Spain, Poland, the Czech Republic, Denmark, the United States and several other countries, including the Middle East region.
This morning, Mriya will deliver the first medical cargo from China to Ukraine for the first time
- informs edition.
It is emphasized that the modernization of the single and largest transport aircraft in the world, lasting a year and a half, ended very on time. Noting that the demand for freight transport has grown rapidly.
The publication draws attention to the fact that the "medical" flights of Ukrainian aircraft to NATO countries are not an accident. Flights are operated under the Strategic Airlift International Solution (SALIS) strategic airline program under the auspices of NATO and the European Union. This program was conceived to strengthen the Alliance member states (Belgium, Czech Republic, France, Germany, Hungary, Norway, Poland, Slovakia and Slovenia) so that they gain access to Ukrainian aircraft.
Under a contract with the NATO Maintenance and Supply Agency (NSPA), concluded in December 2018, Ukraine granted the Alliance access to the An-124, An-22, An-225 and Il-76 aircraft. It is valid until December 31, 2021, but is likely to be extended, because Kiev is preparing for even closer cooperation with NATO.
The Alliance is developing strategic transportation capabilities, and here Ukraine sees its proud path from participating in the interim program to the status of NATO's permanent partner.
The fact that only Ukraine was chosen for SALIS already indicates that we are considered a strategic partner
- said Deputy Prime Minister for European and Euro-Atlantic Integration Vadim Priestayko.
The publication concludes that the potential for further cooperation between Ukraine and the Alliance really exists - "and it will not disappear even in the event of a pandemic." At the same time, the exact cost of one Mriya flight was not disclosed, although experts say about thirty thousand dollars per hour. For example, a Kiev-Shanghai-Kiev flight costs about $ 1 million. But the fact that "medical" flights are carried out primarily to NATO countries gives Ukraine extra points, as a country striving for the Alliance.