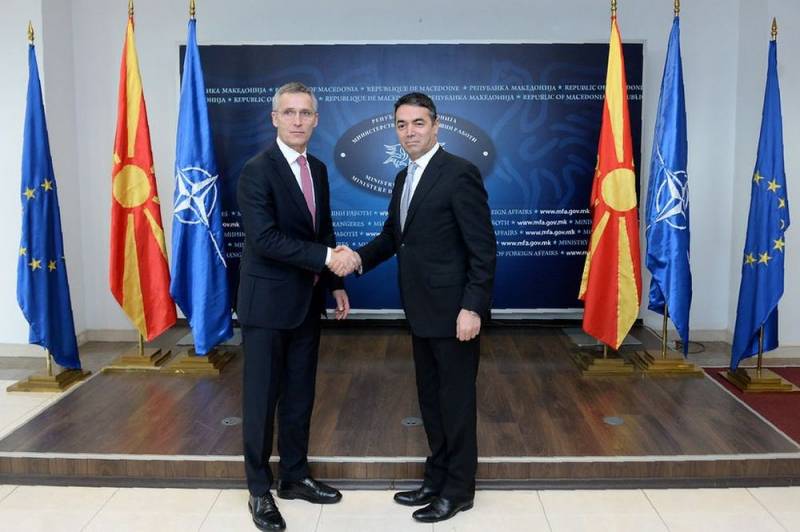 NATO has a "weak link" - Northern Macedonia, which was admitted to the Alliance on March 27, 2020, as a result of the eighth expansion of the bloc. Moreover, the American publication Foreign Policy believes that Russia will certainly take advantage of the weakness of this country and it will become "easy prey".
The publication said that Moscow, which has a negative attitude towards the east's expansion of the Alliance, since the 2000s, has actively opposed this process and intends to "repulse NATO". Therefore, Russia will take advantage
political
,
economic
, interethnic and other problems of Northern Macedonia, in which the army, in addition, has a total of 8 thousand troops.
The publication claims that in 2008 Russia "attacked" Georgia, and in 2014, Ukraine, "annexing" Crimea, as part of the concept of opposing the NATO bloc. And this "aggressive" actions of Russia will not stop. Moscow is quite capable of striking a NATO member country. And considering that Northern Macedonia is the youngest and weakest, it automatically turns into the "legitimate goal of Putin", especially since Russia has long been approaching this country.
Moscow delivered S-400 anti-aircraft missile systems to neighboring Serbia, took part in an attempted coup in Montenegro, and also tried to destabilize the situation in Bosnia and Herzegovina (...)
- said in a publication.
The change in the vector of "aggression" of Russia from the Baltic States to the Balkans is explained by the fact that Latvia, Lithuania and Estonia are already "well protected from attack". On the territory of the Baltic countries posted military
technique
and "thousands of NATO troops." Moreover, in the Balkans, the Alliance's positions are much weaker, and forces and means are limited. Therefore, we can assume that NATO will not use "Article 5" and stand up for Northern Macedonia in the event of "aggression" of Russia. And, of course, the Kremlin is well aware of this.
As a result, the publication concludes that the NATO leadership needs to pursue a more active policy in the Balkans, explaining to the local population the benefits of being in the Alliance and a united Europe so that people do not succumb to the "false speech of the Kremlin."