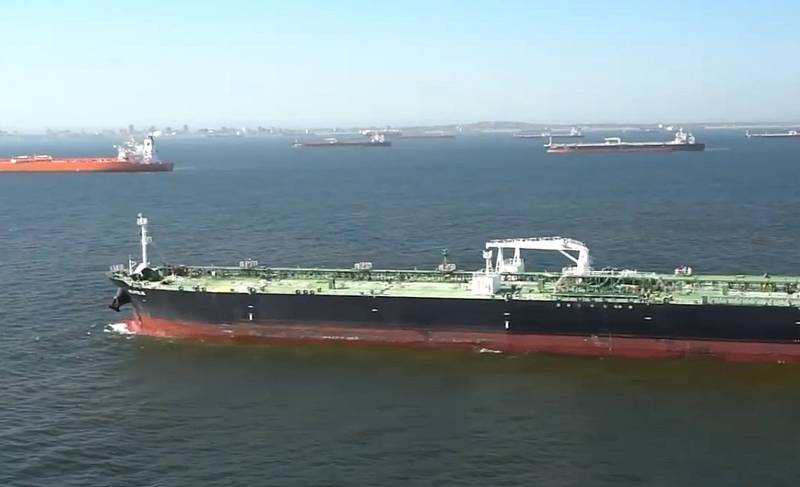 Currently, a whole tanker fleet (about three dozen vessels) is anchored in Los Angeles (California, USA). Some tankers are filled with crude oil from Iraq, Brazil and Alaska, and some are filled with oil products from American refineries, which have nowhere to put their goods. The situation is closely monitored by the US Coast Guard.
Due to the unique nature of the situation, the Coast Guard is constantly evaluating and adapting its procedures to ensure the safety of ships anchored and the environment.
- said Los Angeles Coast Guard commander Marshall Newberry.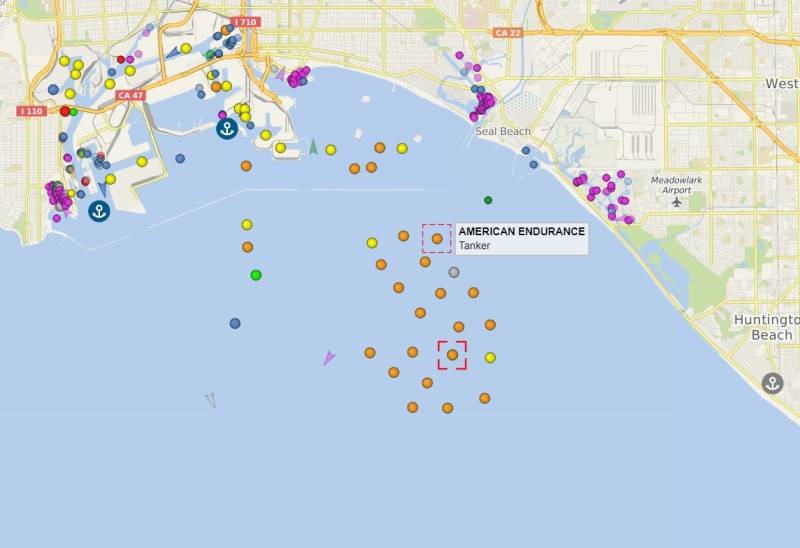 Orange Dots on Map - Anchored Oil Tankers
As of April 26, 2020, marine monitoring resources and navigation portals (services) confirm this information. They state that Los Angeles has indeed accumulated a large number of tankers. In addition, a video appeared on the Web that clearly demonstrates the situation.
Industry experts explain that tankers are now used as floating storage facilities for a particular product. Demand for oil in the world collapsed due to the COVID-19 pandemic, onshore storage facilities are all crowded, and there aren't enough tankers for everyone, so the cost of renting them has seriously increased. So oil-producing countries and companies that do not have their own tanker fleet found themselves in a difficult situation. Moreover, oil refiners actually hunt for empty tankers and compete with oil producers for the possibility of renting.