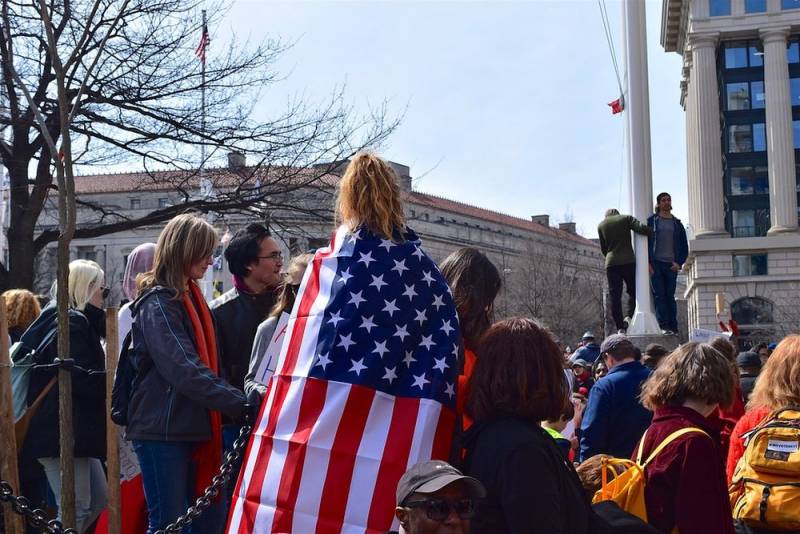 Currently, the United States is facing "extreme"
political
unrest when thousands of people protest against the restrictive measures and quarantine imposed by the authorities of the country because of the COVID-19 epidemic. This was reported to Sky News Australia by an expert from the US Research Center James Brown from Australia.
According to a former Australian Army officer who commanded a unit in southern Iraq, the specific mentality of Americans makes them much more prone to rebellion than other citizens. He believes that the United States is on the verge of mass riots and riots.
Brown emphasized that riots and riots have existed throughout US history. The thing is that for Americans accustomed to independence and independence, "the government is good, but not necessary." Moreover, in the United States there are many armed people who regularly remind the authorities of the second amendment to the constitution, which guarantees the right of citizens to store and carry weapons.
Protests are now taking place across the country. Moreover, President Trump expressed protest words of support in his Twitter account. After that, in some cities, the National Guard appeared to maintain order.
There is a part of the political mentality of Americans that takes their perceptions of their rights to the extreme
- specified Brown.
The host suggested that if "anarchy" begins in the US, then "the government will not be able to force the people to obey" because of the second amendment.
To this Brown replied that he has friends on Capitol Hill who are very concerned about the riots, riots and "street shootings." He is confident that most US citizens will take and support the restrictive measures introduced by the authorities for a while, as they believe that victory over coronaviruses is close.
But their discontent will grow, since the idea of ​​personal freedom is much more developed in the United States than in Australia
- summed up Brown.