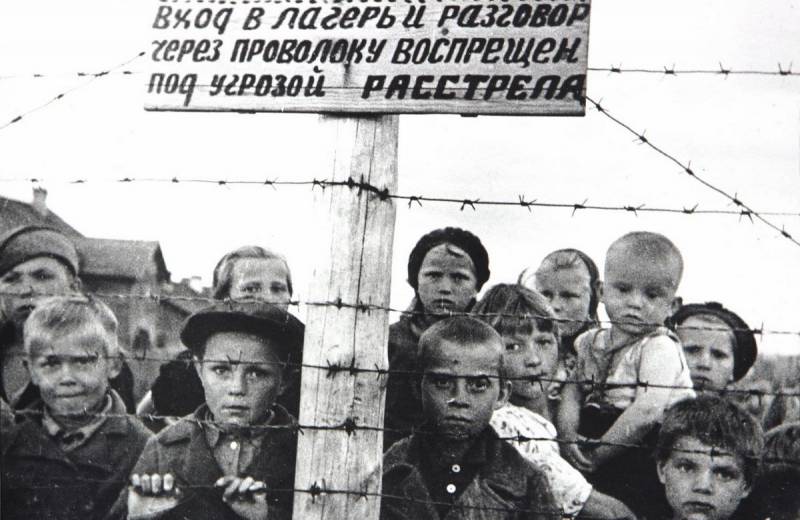 The creation by the Finns of concentration camps for the Soviet population in Karelia during the Second World War was justified. So says the evening newspaper from Finland Ilta-Sanomat.
The publication states that "the goal of creating camps for internees was not to kill people." It turns out that "the camps were created out of fear that the Russian population might start partisan activities and sabotage."
It is clarified that the actions of the Finns were "still very different" from the German. It is recognized that "out of 83 thousand inhabitants of East Karelia, less than half, that is 41 thousand people, had Finnish roots" and they were treated better than others living in the same territory.
They want to make of the Finns fascists who fought on the side of Germany, and for this we need evidence, that is, the history is rewritten again
- said the military historian Antti Line, who apparently forgot that Finland was an ally of the Third Reich.
Although the Finns divided the population of East Karelia on a national basis, it still cannot be compared with the massacres of the civilian population by the Nazis.
- added Lyne.
Thus, the Finnish anti-Soviet Russophobes tried once again to rewrite history, and at the same time whitewash the activities of the Finnish occupation authorities. Indeed, from their reasoning, a simple conclusion suggests itself, since the Finns did not manage to establish the production of soap and lampshades as "economic" Germans, then there was no genocide either.
We remind you that recently the Finnish edition of Yle
informed
the public that the Russian authorities began to investigate the crimes of the Finnish military in the territory of Karelia. Then, in the period from 1941 to 1944, as a result of genocide, thousands of peaceful Soviet people were killed by the Finns. Now the surviving prisoners of concentration camps demand an assessment of the executioners.
On the territory controlled by the Finns, 14 concentration camps were created, with 6 in Petrozavodsk. During the years of occupation, 50 thousand people passed through these concentration camps. 90% of the prisoners were from the "non-national" population, being Russians, Belarusians and Ukrainians.