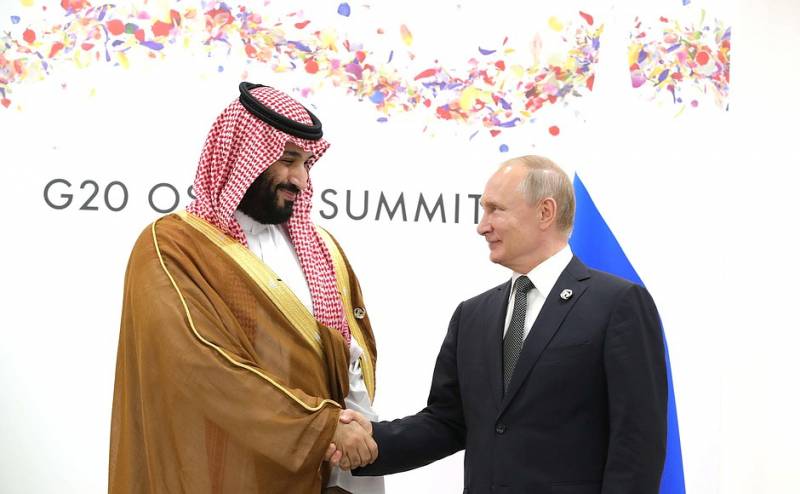 The Saudi leadership is considering borrowing up to 100 billion riyals in the foreign capital market, which is equivalent to about 27 billion US dollars. This was announced on April 22 by the Minister of Finance and part-time as Minister
economics
and planning for the Middle East monarchy of Mohammed al-Jadaan. His words are quoted by Al Arabiya (UAE).
According to the official, the government plans to use no more than $ 31 billion from its own reserves to refinance the budget deficit of the monarchy, which was formed as a result of a price war with Russia and the subsequent collapse in the cost of oil. At the same time, al-Jadaan did not fail to confirm once again that the state has sufficient financial reserves for a long struggle with the crisis that arose as a result of the global pandemic of a new infection.
The kingdom has fiscal capacity to overcome the crisis. And the next loan will only confirm our solvency. As a result, we will become even stronger, having entered a stronger position. This is not the first challenge in our history.
- emphasized the minister.
Despite the optimistic assurances of the Saudis, experts asked why the state with reserves intends, firstly, to borrow a large sum, thereby increasing public debt to an impressive $ 60 billion, and secondly, it is going to tighten its belts, oh than al-Jadaan also casually declared.
Certain measures will be taken to reduce costs and some savings. This is a temporary need.
- he said.
According to experts, in an effort to borrow money from an external investor lies the desire of the government to prove the solvency of the monarchy, its stability and responsibility, which in the conditions of crumbling markets is a very useful indicator for any national economy. Also, some experts suggested that Riyadh, suffering from the consequences of a price war with Russia no less than its "opponent," is confident that the crisis will end soon and is trying to gain a foothold, while there is still no excessive demand for loans in the financial markets and, as a result, expensive loans.
Cutting costs on "some trips, events, and long-term projects," Saudi Arabia, nevertheless, allocates huge funds to support healthcare ($ 13 billion) and stimulate business activity while distributing one-time help to ordinary citizens (34 billion).