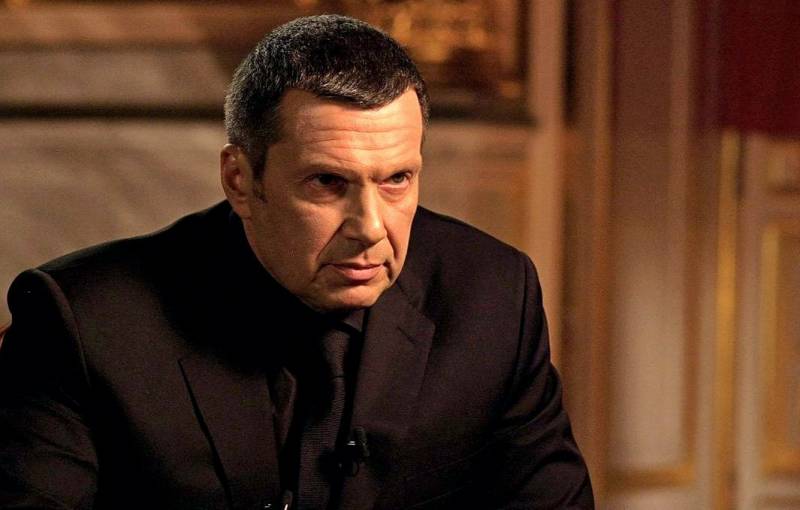 On the Internet on the well-known resource change.org appeared
petition
for removing the famous journalist and TV presenter Vladimir Solovyov from Russian television.
The petition has many reasons. So, according to the authors, Solovyov acts rudely with guests in a television studio, as well as with radio listeners; often tells a lie, thereby discrediting both Russia and himself; allegedly accepted the citizenship of the NATO country (this is not a crime, just a dishonorable act of a person who positions himself as a Russian patriot); it takes up a lot of expensive airtime of one of the leading state television channels with low ratings of Soloviev's programs on the YouTube platform.
Vladimir Soloviev replied that he was indifferent to the petitions published on a foreign resource - they did not inspire confidence. In addition, in his opinion, the television audience ultimately votes with a button - there is always the opportunity to switch to another program.
A complaint about the presenter to Roskomnadzor was signed by about 55 thousand people.
Earlier Soloviev
kicked out
from his political talk show by Ukrainian expert Vyacheslav Kovtun for false and provocative statements about Russia. The presenter said at the same time that he removed Kovtun "now forever."