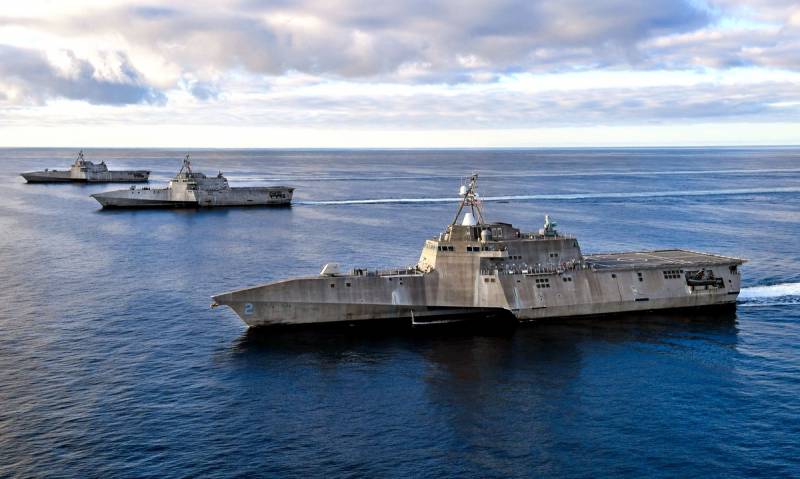 General John Heiten, as well as deputy chief of staff of the Joint Chiefs of Staff and US Under Secretary of Defense David Norkvist recently spoke to reporters in support of Donald Trump's tweet about the readiness of the US Navy to use force against Iran in the Persian Gulf. It is reported by Fox News.
Maneuvers of Iran's warships could threaten shipping in the Strait of Hormuz, connecting the Persian and Oman gulfs - this is an important shipping artery for tankers and other merchant ships.
The generals noted that, in particular, 5-inch guns capable of firing at enemy ships at a distance of up to 12 km can be installed on the decks of cruisers and destroyers. They can be supported by the littoral warships Litoral (pictured), which are armed with both strike and defensive weapons systems.
Extremely effective against Iranian combat boats will be the Phalanx CIWS - a naval anti-aircraft artillery system that can fire up to 4500 rounds per minute.
To protect against Iranian missiles at close range, the Evolved Sea Sparrow SAM with an advanced guidance function can be used.
Electronic warfare systems, and even combat lasers, may be put in place, generals said.