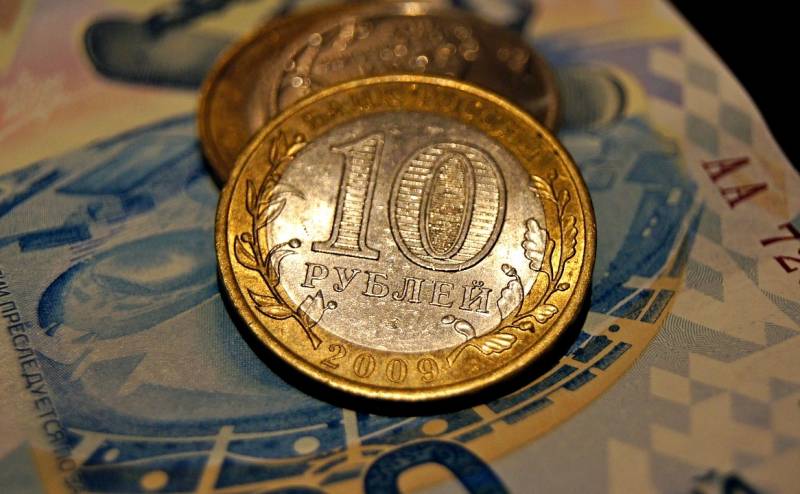 Apparently, Russia is once again returning to the "nineties." A barrel of oil costs, as in 1998, the ruble is devaluing, people in the troubled Caucasus are starting to go out with peaceful protests, the authorities are conducting a very dubious legal experiment to control society with "pseudo-quarantine" ("self-isolation").
Is everything repeated again, and what will happen to the Motherland and to us?
So far, everything is going to ensure that we will live "badly, but not for long." Nursing Oil Demonstrates New Anti-Records. The North American grade WTI the day before on the exchange was minus $ 37,63 per barrel, Brent futures - 19,32, our Urals was selling for 19,32 dollars per barrel. Given that the federal budget of the Russian Federation is imposed based on the cost of oil at $ 42, a financial hole takes on frightening proportions. According to preliminary estimates, the budget deficit could reach 5,6 trillion rubles by the end of the year.
This means only one thing - state spending will be capitally cut. Already now you can find an estimate of the upcoming sequestration of at least 30%. Further devaluation of the ruble is inevitable. Now it is artificially supported by the Central Bank of the Russian Federation afloat by selling foreign currency, but this cannot continue indefinitely. The "stash" of the NWF, which is customary to rely on, is only $ 120 billion, which is not so much. The gold and foreign exchange reserves of the Central Bank itself are estimated at another 450 billion dollars.
It is clear that nobody will merge them to zero. Most likely, the regulator will maintain a psychologically comfortable exchange rate of the Russian national currency until the May holidays, and after the ruble will begin to rapidly fall in price against the "American". Different numbers are called: 80, 100, 120, and even 150 rubles per dollar. In order to prevent the fall of its currency by a three-digit value, Russia, most likely, will have to go into debt. It is customary for us to flaunt a low size of public debt in relation to GDP, this may soon change.
Key factors that negatively affect domestic
the economy
, it's a coronavirus pandemic and its associated low oil prices. When the coronavirus will be defeated everywhere, it is unclear. Because of this, all indicators of industrial production, business activity and consumer demand dipped. The world market is overstocked by oil due to the trade war between Saudi Arabia and Russia. At least the next couple of years will be marked by extremely low quotes of "black gold".
The attempt to get everyone out of this hole together with the new OPEC + agreement frankly failed. Apparently, now everyone will be saved as he can. For example, lobbyists of American shale oil producers stubbornly offer President Trump to impose sanctions against their competitors, Russian exporters. But there is another option that does not imply a direct conflict between Washington and the Kremlin on an extremely sensitive issue. In early April, Donald Trump warned that he could introduce "very substantial duties" on imported oil:
We are now independent, we have our own oil. And if duties were introduced, we would essentially say: We do not want foreign oil, no foreign oil, we will just use our own. And that would help save the [American oil industry] industry.
The script is quite working. So the United States will be able to support its oil industry workers, while at the same time again pushing Riyadh and Moscow against their foreheads. This is obvious, since Saudi Arabia will then begin the second stage of the "oil war" with Russia over the markets of Europe and Asia, increasing dumping. How much patience and reserves will the Kremlin have this time?