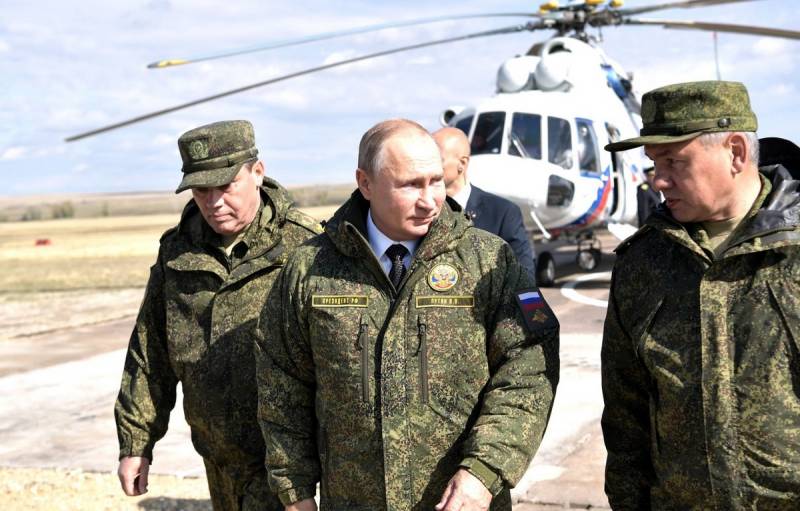 Ukraine is moving towards a dead end, both in external and internal
policy
. Kiev in this hopeless future is attracted by the United States, which is going through hard times, and is also entering the hottest phase of the presidential election campaign.
All this will make Washington distract from its Eastern European ally, which will enable the Kremlin, led by Vladimir Putin, to attack Ukraine militarily and politically. This conclusion was made by the ex-Minister of Foreign Affairs "Square" Pavel Klimkin, setting forth his thoughts in an interview with the local publication "Observer".
Raise bids now
A former Ukrainian Foreign Ministry official is confident that Russia will use the "coronacrisis" to raise rates in the Minsk process through military expansion in eastern Ukraine. This makes sense if Moscow wants to close the issue completely this year. Thus, a peaceful outcome is unlikely, the politician believes, since there are too many problems in the Russian Federation.
Most likely, this will not only be a military campaign, but also political, public, and informational. The main goal of which will be the destabilization of many areas of life
- notes Mr. Klimkin.
According to the diplomat, taking into account all the above factors and dangers, it becomes clear that Putin uses troubled times to illegally but effectively legitimize the "regime" by resolving the painful issue of sanctions. And he will try to do this due to the image and territory of Ukraine.
Donbass - the coveted jackpot
Klimkin is sure that the current leadership of Russia is not interested in an early solution to the "Donbass problem", since this unrecognized territory for the Kremlin is a source of possible preferences and an instrument of influence on Kiev and Brussels, the collective West. Already, Moscow is splitting the EU, trying to interact directly with individual countries of Western and Eastern Europe, bypassing collegial bodies. And the theme of the "rebellious region" is very suitable for this.
Klimkin is sure that in the background
economic
problems Putin has received huge problems with the trust of his own population, with legitimacy, in other words. He urgently needs a victorious military campaign, which, on the one hand, may go unpunished by the West, occupied by the "crown," and, on the other, will raise the rating among Russians.
I do not want to seem cynical, but Belarus itself will not be considered the people of Russia as a triumphal "booty"; they want a more substantial jackpot. And it is, of course, Ukraine
- says Klimkin.
So now the politician does not recommend relaxing. With the development of the economic crisis and the collapse of oil, the Kremlin's "appetite" is only growing and it is asserting itself within the country at the expense of its neighbors.
So this year, as well as next, will become difficult for Ukraine, but decisive
- summed up Pavel Klimkin.