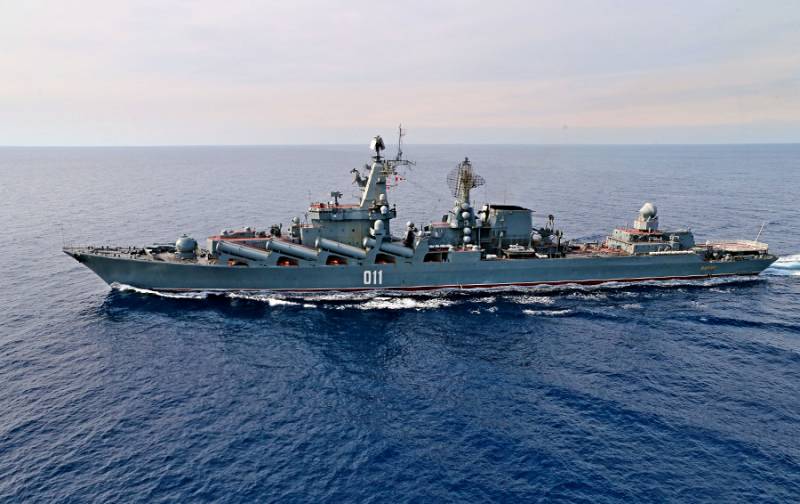 Russia will not abandon the dream of reviving the greatness of its Navy, despite significant material costs. It is reported by the American Conservative Journal of International
policy
The National Interest.
NI believes that the Russian authorities are "obsessed" with the idea of ​​restoring their influence in the oceans that the Soviet Union had. Therefore, Moscow is ready to spend big money on projects that can help consolidate Russia's status as a great sea power.
For example, Russia continues to invest huge sums in keeping afloat its only aircraft carrier TAVKR "Admiral Kuznetsov" (project 1143.5). Although it is impractical with
economic
point of view and in general "can hardly be called reasonable."
It is specified that the "Admiral Kuznetsov" was launched in 1985 and has since become seriously outdated. All attempts to modernize it have not yet been crowned with success. In December 2019, a large fire broke out on a ship under repair since 2017. At the same time, Russia cannot refuse this unprofitable project, as it will lose the opportunity to support its carrier-based aircraft. In addition, the possession of an aircraft carrier is a prestige for the country.
The publication reminded that now five permanent members of the UN Security Council, as well as India, Japan and Brazil have aircraft carriers. It doesn't matter that someone calls them cruisers or helicopter carriers. As for Admiral Kuznetsov, the publication repeatedly wrote about him from a critical point of view, and even called it a "piece of rust."
It must be added that pre-fire damage
estimated
500 million rubles and, according to a statement from the USC Admiral Kuznetsov, will return to the Russian Navy in 2022.