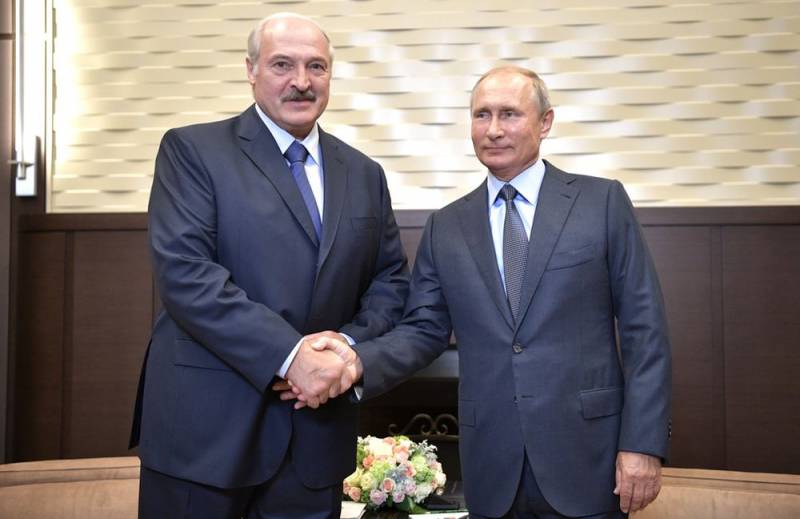 Moscow can take advantage of the miscalculations of the leadership of Belarus with COVID-19 and use them for its geopolitical purposes. This was stated in an interview with "Belorussky Partizan" by doctor
political
Sciences Pavel Usov.
According to Usov, President of Belarus Alexander Lukashenko simply withdrew, having left for his residence in Bobruisk, realizing that the situation with coronavirus was out of control. In addition, people began to annoy "frankly inadequate reaction and statements of Lukashenko." So Lukashenko decided to hide from responsibility, and put all the blame for the obvious miscalculations on the ministers.
Sometimes, listening to the statements of Lukashenko, it seems that he is the most affected by the virus. All his problems are due to the fact that he begins to comment and prove something, adding all this with stupid statements, like "a tractor will cure everyone", "viruses don't fly here", etc.
- added Usov.
Usov stressed that now Belarus is not interesting to anyone, since all countries are solving their own problems. Therefore, it is better for Lukashenko to remain silent, but he continues to stubbornly demonstrate that he is "smarter than everyone". In his own words, the head of state teases Europe and Russia, being surrounded by enemies.
Lukashenko has long chosen the path of humiliation. And he selflessly follows this path, deepening internal crises as much as they can be deepened. This is a psychological feature of his reign.
- Usov considers.
Usov suggested that the West would not help Belarus, since it is seriously busy curbing the pandemic and it's not up to Minsk. At the same time, Russia will get the opportunity for "broad and aggressive actions" in relation to Minsk, which "can use Lukashenko's miscalculations in his geopolitical interests."
For clarity, Usov is an opposition analyst and columnist, he runs the Center for Political Analysis and Forecasting (Warsaw). Wherein
news
The Belarusian Partisan website was founded in 2005 by Pavel Sheremet, who died on July 20, 2016 in Kiev, while driving in the car of the editor-in-chief of Ukrainska Pravda Alena Prytula. By the way, Pritula was not in the car, and before that the journalist Georgy Gangadze, who was killed in 2000, worked for her.