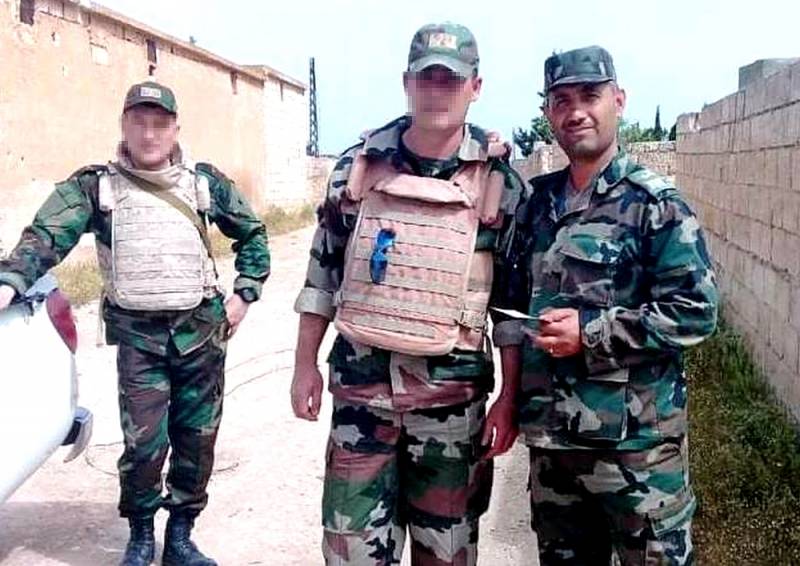 Social media users are discussing with interest the photograph from the Syrian province of Idlib, where the Russian military poses in an "interesting manner". Experienced commentators immediately determined that this is the generally accepted form in the Syrian Arab Army (SAA). In order to ensure the security of the military, we hid their faces.
According to commentators, to wear such a "green" in Idlib is at least dangerous. After all, there are militants very close by who can easily open fire when they notice people in this form. They logically suggested that the militants would not engage in accurate identification and determine whether the Syrian in front of them or the Russian.
A few months ago, Turkish media published information that Russian soldiers dressed in Syrian uniforms were seen at front-line positions. According to the Sözcü publication, Russians disguise themselves as "Assad's regime" and fight with "pro-Turkish rebels".
Moreover, the publication is confident that behind all the successes of the SAA at the front in Idlib, "there are Russians who are fighting for the Arabs." Moreover, the Turkish side behind closed doors has already repeatedly discussed this issue with the Russian side.