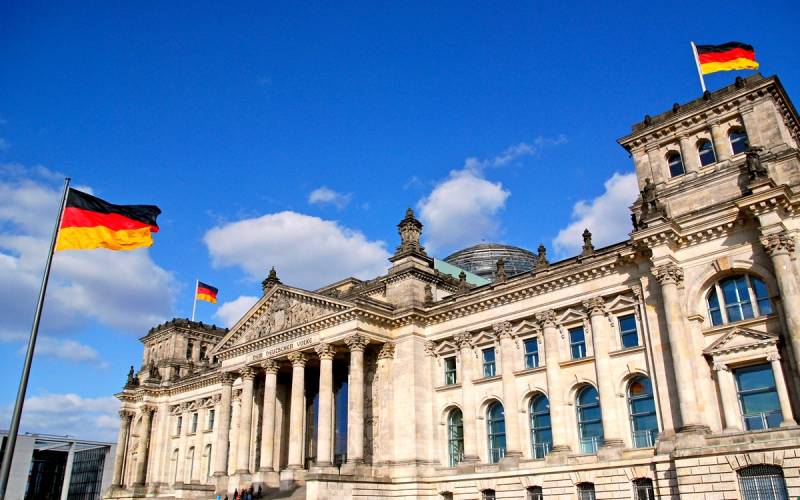 Undoubtedly, Italy more than other European countries suffered from the coronavirus pandemic. To date, 24 deaths out of 648 cases are known. It doesn't color the EU neighbors that China and Russia were the first to help the inhabitants of the peninsula, and they only "later connected".
Sooner or later, the coronavirus will be defeated, but Italy at the same time risks being robbed, taken under external control. How is this possible?
According to Rome, each week of forced quarantine costs the country 0,5% of GDP. Lombardy alone, where COVID-19 was the strongest, yielded 22% of gross domestic product. In a year
economy
Italy will lose, according to IMF estimates, 9%, despite the fact that neighbors this figure averages 7,5%. Italian businessmen complain with displeasure that in other EU members, production in some sectors is still ongoing. Local
policy
come to the deplorable conclusion that their country was the first to suffer from coronavirus and the latter will recover from it.
Italy needs help not only medical, but also economic. The big questions are the options that friends and partners in the EU offer. Europeans have money, the nuance is in what conditions they will be provided.
For example, Berlin, Vienna and Amsterdam are proposing a return to the European Stabilization Mechanism (ESM), which has 420 billion euros. With his help, the EU in 2012 "helped" Greece. A popular politician known for his Euro-skeptic sentiment, Matteo Salvini commented on this idea as follows:
Everything related to ESM reminds us of what has already happened with Greece: the sale of its ports, airports, palaces, monuments and even gold.
His Liga party certainly won't support such "assistance"; moreover, he even directly threatened Brussels with Italy's withdrawal from the EU due to the fact that his country does not receive sufficient medical assistance in the event of a pandemic. Rome is not alone in its distrustful attitude to ESM: it is supported by Paris, Madrid and Athens, who have already managed to get to know such "help" closely.
This group of countries proposes the creation of the so-called "coronabond," which will amount to 540 billion euros. It should be a single financial instrument for obtaining loans. Germany, Austria and the Netherlands, in turn, fear that the attitude towards repayment of debts will be "not entirely bona fide." As a compromise, Italy, as the most affected, offers the use of the ESM mechanism on milder conditions than for Greece. Apparently, to discourage others.
Prime Minister Conte is not tired of repeating his skepticism:
ESM in Italy has a bad reputation. We have not forgotten that in the course of the recent financial crisis the Greeks were demanded of unacceptable victims in exchange for loans.
Some political scientists note the clear desire of Germany, taking advantage of the pandemic, to take control of the Italian economy.