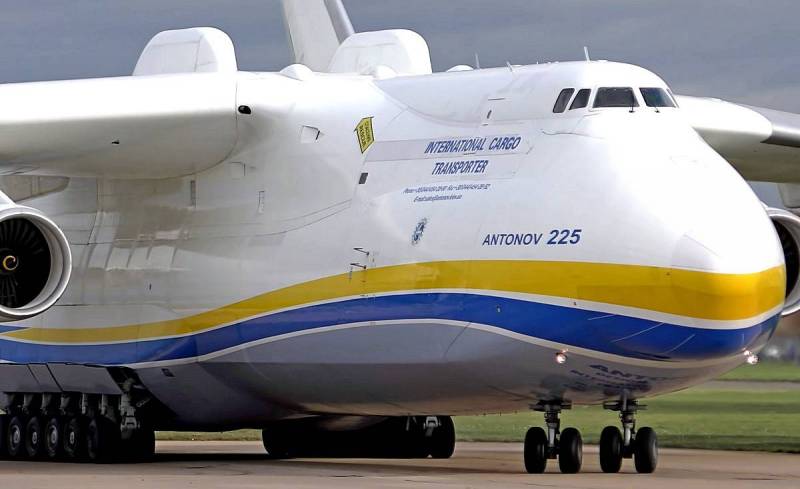 The only and largest in the world transport jet aircraft of extra-large payload An-225 "Mriya" made the second flight from China to Europe. As part of the fight against the COVID-19 pandemic, Antonov Airlines delivered medical supplies from Tianjin to Paris-Vatry Airport, 130 km away. from the capital of France. This is reported by Ukrainian media.
It is noted that the aircraft made an intermediate landing in Almaty (Kazakhstan) for refueling. But due to delays during loading, the plane delivered a 150-ton cargo to France a day later. It is emphasized that the An-225 set a record for the maximum volume of cargo located inside the cargo compartment (1000 cubic meters) during the flight.
It was specified from Kiev that this aircraft will also be used to transport medical supplies from China to the United States. This was stated by Deputy Director of Antonov Airlines Vitaly Shost. According to him, the An-225 Mriya and An-124 Ruslan will make at least 11 flights from China to the USA within the next month. According to the American side, the cost of one such flight can be $ 1 million.
Recently, the Ministry of National Defense of China
Reported
about the first flight of the An-225 "Mriya" to Europe. Then the medical cargo was delivered to Poland.