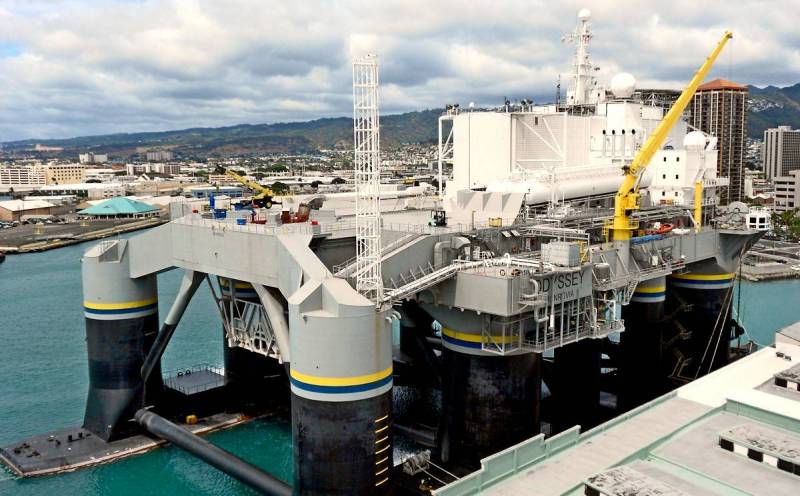 It seems that the Sea Launch complex, which arrived in Vladivostok in March this year, is waiting for a long downtime. The fact that the implementation of the launch project for launch vehicles from a floating spaceport will be frozen was announced yesterday by the head of S7 Vladislav Filev in an interview with the publication
Kommersant
.
The reason for this decision was a difficult
economic
Air traffic market situation triggered by the coronavirus pandemic.
Today we have no opportunity to do something, so we have frozen the program until better times
- summed up the functionary.
In addition, the company does not like the terms and conditions of the placement. In particular, we are talking about paying for port infrastructure and parking.
When we agreed on the transportation of the complex to Russia, they told me that the conditions for accommodation would not be worse than in America ... It did not happen: from a financial point of view, twice as worse
- said Filev.
Recall that earlier in Roskosmos they said they were ready to support the project of a floating spaceport. At the same time, it was even planned for launches from the Sea Launch site
adapt
Soyuz 5 rocket.
However, the head of S7 did not talk about the future launch vehicle from a floating spaceport, referring to the fact that he was not personally involved in this project.