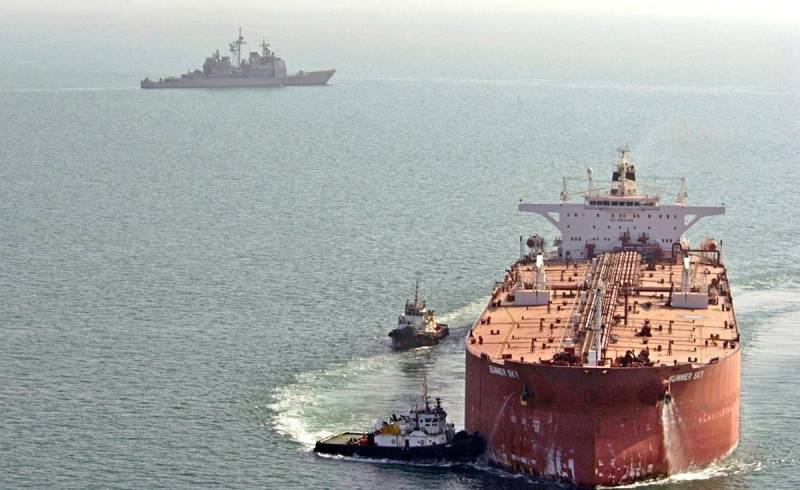 Modern imperial capitalism and the colonialism of yesteryear have turned the availability of oil from the Arab countries from a blessing to a curse. However, the COVID-19 pandemic and the subsequent drop in demand and prices can change the balance of power in the world. This is written by the daily Lebanese newspaper Al-Akhbar
Since the mid-1953th century, the United States has considered the Gulf region a zone of its vital interests. The colonial nature of oil as a strategic commodity appeared in XNUMX, when the United States and Great Britain overthrew the government of Mohammed Mossadyk in Iran, regaining oil concessions and the nationalized Anglo-Iranian oil company known as British Petroleum.
Today, the hegemony of the USA on the planet still rests on two main pillars, but they have already begun to crumble. The first pillar is military superiority over other countries. The second pillar is an extensive network of military bases around the world, necessary to control the extraction of resources and transport routes.
But the rapid rise of US non-Western rivals prompted Washington to start commercial production of its own expensive shale oil. The United States decided to go on self-sufficiency and get rid of dependence on oil supplies from unstable countries, which are gradually getting out of control. Washington even started talking about turning the United States into an oil exporter. So the United States made a significant contribution to the drop in oil prices in the world.
The United States is still playing the role of the gendarme of world capitalism, but Washington's decline is already being felt. The ability to lead and control the planet was undermined by the COVID-19 pandemic. Pandemic lowered
economic
activity around the world, which led to a decrease in oil demand by 30% in a few weeks, and then to a real collapse in prices. Then the price war began.
This has had a catastrophic effect on shale oil production in the United States, which simply cannot afford a similar price level. Therefore, the United States will return to the status of a net importer of oil in 2020. This will mean that the US oil self-sufficiency project failed.