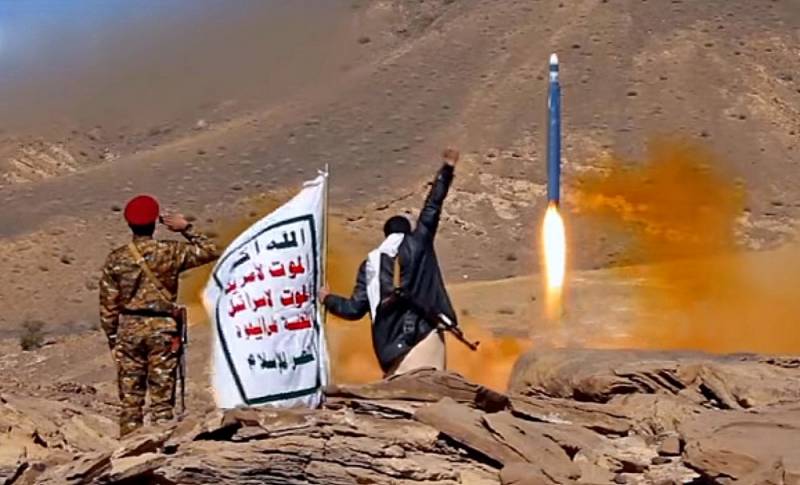 Due to a combination of circumstances, oil became not just free, but even began to pay extra for its receipt. A few months ago it was just impossible to imagine. The price of -39,44 dollars per barrel will go down in history forever
economic
Sciences. It cannot be called otherwise than a global energy crisis.
Previously, futurologists and some analysts scared future hydrocarbon shortages and armed conflicts over raw materials. Now it starts to smell like a war due to an oversupply of oil in the market.
This is a serious matter. The OPEC + deal, which could have helped in early March, now has no special effect on quotes. The world market is simply overstocked with "black gold". Usually, from the moment of oil production until the buyer receives it, there is a time lag of two months. Due to falling demand, the extracted raw materials simply have nowhere to go: storage facilities, tankers, railway tanks are full, oil products are even poured into special plastic bags. There is, of course, the option of simply pouring "black gold" on the ground, but this is just as black humor. Therefore, oil workers, who recently rowed dollars with a shovel, are now forced to pay their customers.
Moreover, everything is compounded by the coronavirus pandemic, which hit industrial production in all countries and reduced overall business activity. According to various estimates, there are extra 20 to 30 million barrels of oil per day on the market. Recall that the OPEC + deal concerned only the volume of 10 million barrels, so it turned out to be like a dead poultice. So what to do, how to revive the global economy?
Find a vaccine?
The root of the problem is paralysis that has swept the most economically developed countries. The industry is idle, the volume of flights and transportation has fallen, and the level of consumption is declining. It is all about quarantine ("self-isolation"), introduced because of fear of coronavirus. Without denying the danger of COVID-19, I would like to note that the atmosphere of horror injected before him does much more harm than himself.
For the psychological discharge of the masses and the resumption of normal life, we need a vaccine or what will be called it.
Work on it is carried out in different countries. Unfortunately, as in Hollywood films, this will not work: even the most miraculous means will first have to be properly tested on animals, and only then in humans, in order to identify and rule out possible side effects. This is not a quick task, the process can take a year and a half, and then the coronavirus itself can mutate.
Remove excess?
If you can't solve the cause, then you can begin to deal with the consequences. President Trump said OPEC + countries have agreed to reduce production not by 10, but by 20 million barrels per day. This is a huge figure, which means that some major player must actually leave the market in order for the rest to remain with their own. But who voluntarily agrees to this? In fact, this means a tacit continuation of the "oil war" between Russia and Saudi Arabia. It can take several forms.
At first
, you can wait, who is "blown away" first. If you look from the outside, then Moscow has a definite advantage over Riyadh: Russian oil is exported through pipelines, we have no critical dependence on tankers that are overcrowded to capacity, the freight for which has grown 10 times. A cheap barrel hits not only the Russian economy, but also Saudi Arabia, that's true. Unfortunately, the hopes for accumulated reserves in our NWF are also somewhat exaggerated. On the eve of Izvestia, it was reported, citing its sources, that the federal budget deficit this year will amount to 5,6 trillion rubles, despite the recent surplus of 900 billion. In general, you can sit and wait for someone to run out of money first, but the result is not obvious.
Secondly
, you can try to force someone out of the oil market forcibly. For example, american
policy
and businessmen have directly proposed that President Donald Trump impose sanctions against the Russian oil and gas sector. The measure is very tough and fraught with retaliatory steps. Of course, the Kremlin is unlikely to declare war on Saudi Arabia, and even less so on the United States, but supporting the Yemenite Hussites in their struggle against Saudi invaders is a completely "working option". You can add to this piggy bank
information
Middle Eastern media that a black cat ran between President Putin and Prince Mohammed bin Salman. Recall that some time ago, the highly successful combined attack of cruise missiles and UAVs against an oil field and refineries belonging to Riyadh caused great resonance. Then the Saudis convicted Iran.
The topic is slippery, but the stakes are very high. A good option that would suit everyone and not offend anyone until it is visible.