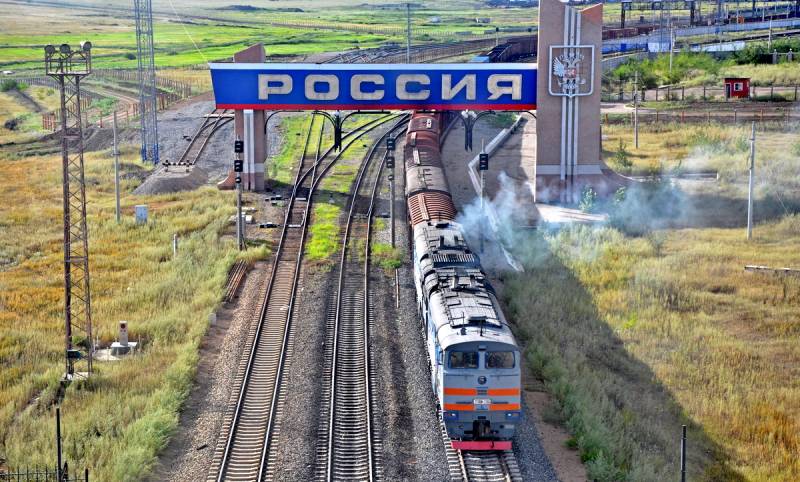 Russia is struggling with the coronavirus epidemic and its difficult situation is bad
news
for Finland, writes Seppo Varius on the website of the popular Finnish newspaper Ilta-Sanomat. It is also noted that the collapse of the eastern neighbor was superimposed
economics
due to low oil prices.
The Russian recession is not at all good for Eastern Finland, where the money of Russian tourists and just shoppers are important, the article says.
Finnish readers of Ilta-Sanomat commented on the article. Reviews are presented selectively.
I could not read further than one heading, but it is wonderful if the borders with Russia remain closed. Until we return Karelia.

Contradictory situation. Nobody really likes Russians, but money is great. My friends living in Lappeenranta and Imatra have always told me that there are too many Russians, but traders love them.

The Finns still have a bad image of Russia, which is based on emotions, but it practically does not correspond to modern times. Everything will change if you visit St. Petersburg at least once. [...] First look, and then comment. St. Petersburg is very developed, and in general it is a wonderful city and one big attraction.

I hope the virus will disappear soon, including from Russia. Russians, be careful! I was touched by the sympathy of the Russians for us Finns, which was expressed in the comments about the police singer from Oulu. Therefore, I feel the same sympathy for the Russians.

The same goes for Sweden, and it is even more dangerous.
Yes, in the nineteenth century, Russia gave Finland autonomy, economic prosperity, own money, educational institutions, teaching the Finnish language, etc. And only when the years of oppression began at the end of the century, the situation worsened. Even then, ultra-nationalist and imperial thinking raised its head in Russia ...

We purchase a huge amount of raw materials from Russia, and goods are transported for days on end by trains across the border. So we are very dependent on trade.

Russia itself began to monitor the situation in Finland and quickly closed its borders first, not us.

Read the book "Russia without a future." She helps to understand our eastern neighbor. In addition, there is a commendable book called Putin Trolls - it opens its eyes to the media. Good reading for the period of home quarantine.

Not at all strange. We ardently hope that this eastern border will indeed remain closed for a long time, preferably for a very long time. I hope it will never be necessary to open it at all.