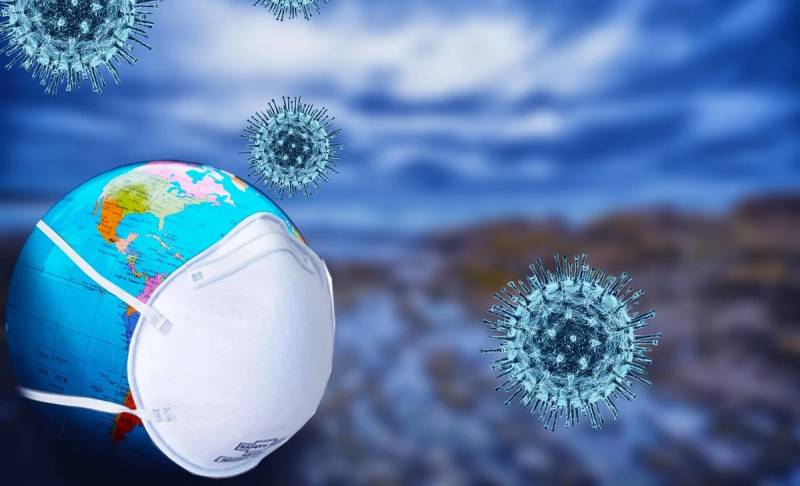 The crisis caused by the coronavirus pandemic will force humanity to radically change approaches to building the global financial system and rethink the balance between the benefits of globalization and its own forces. This viscous and unpleasant process will bring "unprecedented shocks" and a complete reformatting of the world
economics
.
This is written by observers of the American journal Foreign Policy, referring to the picture of the near future, outlined by dozens of recognized experts.
The spirit of international unity
According to the president of the Institute of World Economy named after Peterson, Professor Adam Posen, in the first place, the coronavirus pandemic will accelerate the gap between developed countries and other countries. An irreparable blow will be dealt to globalization, global supply chains will be called into question, and commodity circulation will seek localization. Which will hurt, naturally, large exporters such as China and the United States.
The only "positive" that can be seen in such a situation is that if the specialists responsible for the "direction" have the intelligence and patience to draw conclusions from the mistakes of the past, then they will finally be able to build a visionary and viable global financial system . Then, according to Gita Gopinat, the IMF's chief economist, it will be possible to "preserve the spirit of international unity", which was famous for a world that is a thing of the past.
"A hostile and frightening future"
Even after the removal of cross-border quarantine measures and the self-isolation regime, when the pandemic is on the decline, people will have a feeling of fear of foreign trips and the sense of security about the availability of essential goods within the country will disappear. Most likely, such a phenomenon as "economic nationalism" will arise, the basis of which is the old school of conservatism.
Before our eyes, something new and completely unfriendly arises. After the epidemic, many stores will not open, and jobs will be lost by people forever
- Prophesies Adam Ace, professor at Columbia University.
In a sense, the expert believes, the world economy has passed the "spiral" stage, it is returning to the past, old experience, thrown back into the harsh realm of reality, without the chance of using financial instruments invented in the XNUMXth century. for quick enrichment.
All this, in turn, will confront the need to create new economic regulatory institutions, unexpected alliances of states and temporary, conjunctural unions.