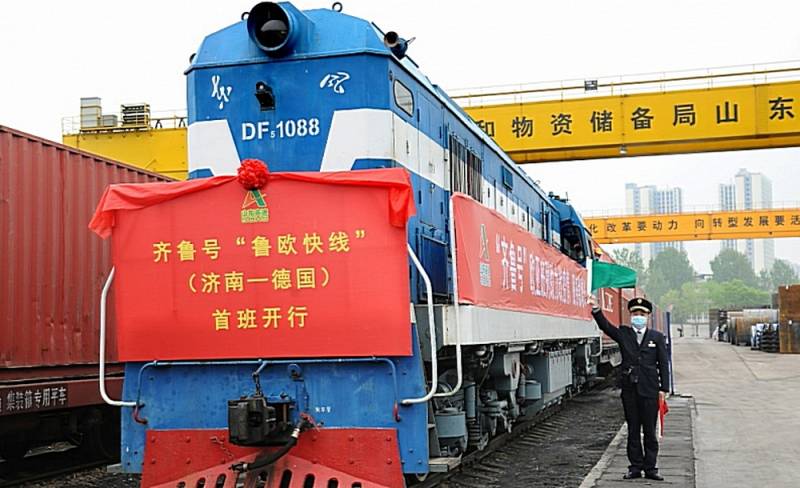 On April 10, the first container train Tsilu set off from Chinese Jinan to Europe through the territory of 13 countries, including Russia. The route from Jinan to Hamburg has become another convenient route connecting the PRC with the cities of the "Old World". Thus, the "New Silk Road" gets its further development.
Jinan - a major industrial center of China, a place of concentration of enterprises for the production of paper, textile, household
equipment
, development of biotechnology. Sinotruck Group heavy trucks, CNC machines and other high-tech products are also shipped to Europe from here.
The train includes freight containers carrying goods worth $ 3,39 million. In 20 days, Tsilu will be in Germany, from where the cargo will go to other European cities.
Hamburg is the second largest city in Germany, as well as one of the centers of industrial development. The new trade route reduces the delivery time of containers with goods from China to Europe by 2,5 times compared with the delivery of goods by traditional sea routes. It also opens up new horizons for the modernization of Jinan industry and for the strengthening of China's trade and industrial ties with Western Europe.