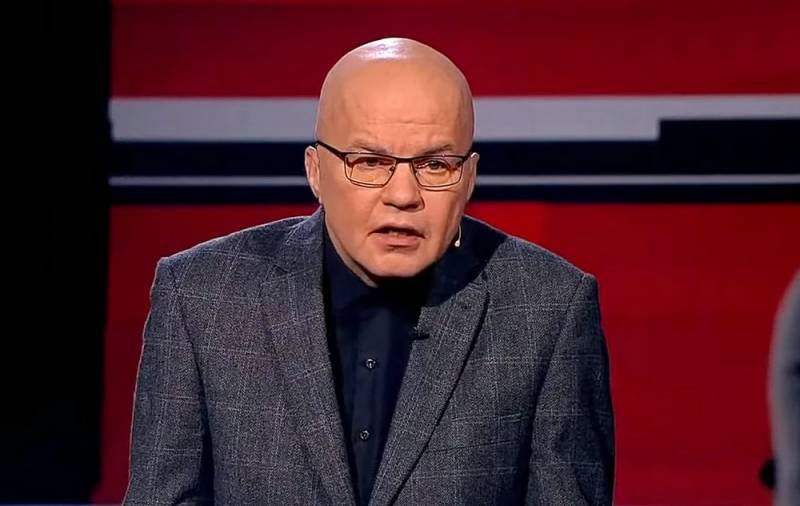 Once again, Vladimir Solovyov drove Vyacheslav Kovtun, a political scientist from Ukraine, from his talk show on the Russia-1 television channel. The presenter said that this time he is driving the "expert" forever.
In March, Soloviev already
drove out
Kovtun from the studio "forever." Then it was done because of a rough skirmish arranged by Kovtun when discussing the topic of coronavirus. But Kovtun later apologized for his behavior, and he was returned to the show.
This time, the Ukrainian "expert" was removed because of his words that during the unauthorized rally in Vladikavkaz, organized by the dissatisfied self-isolation regime, the Rosgvardey were supposedly hiding from people. Soloviev replied that employees of the Russian Guard, on the contrary, acted very carefully and in the interests of the protesters. Outraged by Kovtun's lies, the TV host could not contain his anger:
You'll go to Kiev today on foot, that's enough. I don't want people to go out, get infected and die because of those who support the rallies. I used to give slack and regretted, but, as it turned out, was wrong. Now that's it, the games are over.
- said Soloviev.
This fragment starts at 02:29:00 a minute of video recording.
Recall that during a rally in the central square in Vladikavkaz, Stanislav Cherchesov and Vitaliy Kaloev came out to people. They appealed to the audience with a request not to violate the regime of self-isolation.