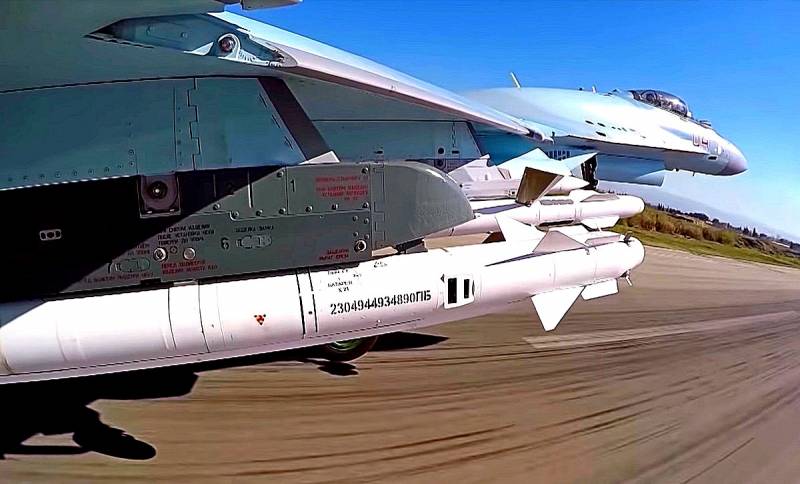 US media report that last week, Russian Su-35 fighters twice endangered the crew of the US Navy's R-8A anti-submarine aircraft over the Mediterranean Sea, writes Washington Examiner.
As previously suggested, the Russian Aerospace Forces are testing the ability of NATO to act effectively in the context of the coronavirus pandemic. Moreover, the matter concerns not only air forces, but also naval forces. In particular, it is checked how successfully the Alliance's armies can track the actions of Russian submarines that have been activated over the past couple of years.
However, unlike recent incidents involving Russian heavy bombers flying near Alaska, events in the Mediterranean directly threaten the lives of Americans.
What can you do about it?
There are several possible solutions. For example, escorting American anti-submarine aircraft by NATO fighters based in Italy or Iraq. But the readiness of the US allies to confront the Russians is in question.
In Northern Italy, two fighter squadrons are located. They, as well as several fuel tankers, can be used to help anti-submarine R-8A. One of these squadrons can be relocated closer to Syria, at Incirlik base in Turkey. Involvement of US fighter aircraft in Iraq and the Arab monarchies will not be superfluous.
If necessary, from the Arabian to the Mediterranean Sea, you can transfer the strike group of the Dwight Eisenhower aircraft carrier with 60 fighters on board, or you can attract aircraft from the Harry Truman aircraft carrier.
It seems like frank helplessness and a lack of understanding of how to confront Russian aircraft. Washington Examiner suggests using US aircraft carriers as an "accompanying" anti-submarine aircraft, which in itself is an absolutely unjustified decision, as from the point of view
economics
and military planning.