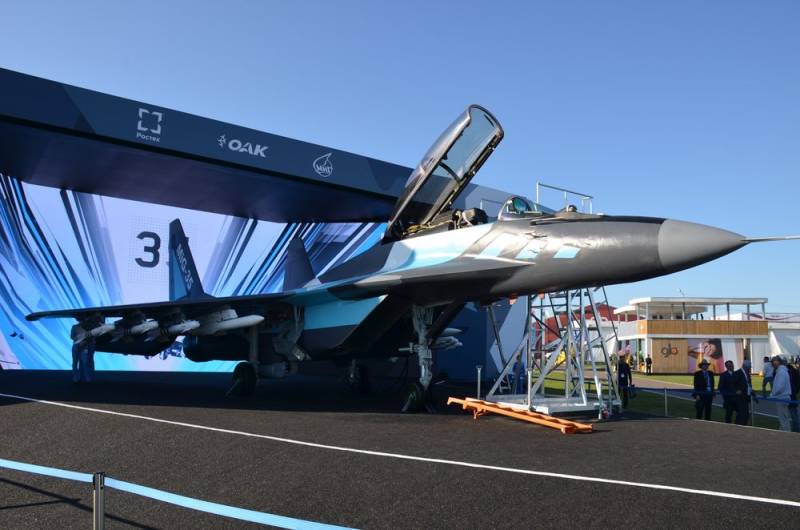 All the world leaders in this industry will compete with the Russian multi-functional light fighter of the 4 ++ generation in the Indian tender. This was announced by the regional director of JSC "RSK" MiG "Anton Chernov.
Chernov said that the Swedish company SAAB with a multi-purpose fighter Gripen E and the American corporation Lockheed Martin with a multi-functional fighter F-16 (F-21 for the Indian market) are participating in the tender.
We do not stand still. We have good chances to participate in the Indian tender for the purchase of fighters. Of course, we are participating in it, we responded to a request for information that was published by the Indian side. The competition is very tight
- said Chernov, reports
RIA News"
.
According to him, the Americans are very determined. They are even ready to transfer the production line to the Indians.
There are twin-engine aircraft
- added Chernov.
In addition, the American corporation Boeing with deck FA-18, the French company Dassault with multipurpose Rafal and the European aircraft building consortium Eurofighter Jagdflugzeug producing Eurofighter Typhoon fighters announced their desire to participate in this tender.
Chernov emphasized that the Indians have very serious requirements for the localization of production in India. But, according to Chernov, MiG products have a "good backlog" and reputation.
This tender implies the presence of a strategic partner in India, who will be the integrator of work in India
- explained Chernov.
He drew attention to the fact that the MiG-35 for India, which intends to acquire 110 fighters, will cost 20% cheaper than products from other manufacturers.
It should be noted that the MiG corporation is part of PJSC UAC, which itself is part of the Rostec state corporation. We remind you that in Russia
is
work on creating a new platform for operational tactical aviation, after which a new light MiG front-line fighter should appear.