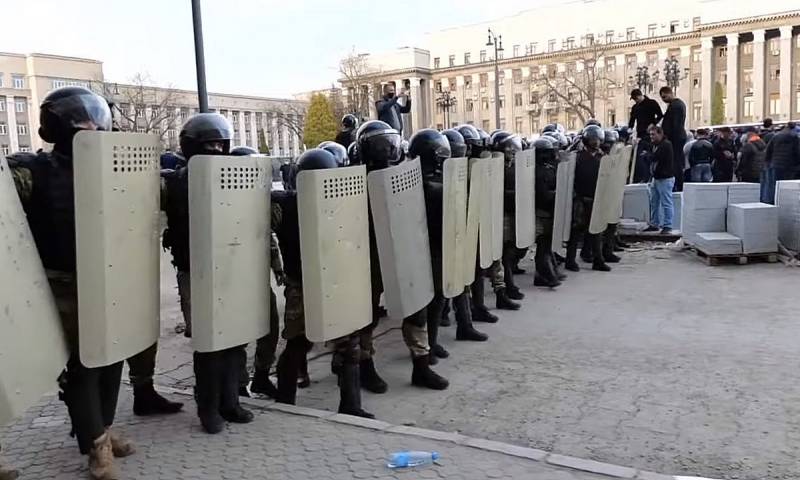 Mass protests were held in Russia on April 20, 2020, they were the first since the outbreak of the COVID-19 epidemic. About this writes the Bulgarian edition of Mediapool, citing a number of Russian media.
Most protests were virtual. They affected Moscow, St. Petersburg, Nizhny Novgorod and other cities. The participants in these actions wanted the Kremlin to formally declare a state of emergency, start helping small businesses and those left without work, and also allow some of them in isolation to work.
Russian law does not prohibit such online protests, but according to Irina Levova, director of strategic projects at the Internet Research Institute, such calls "could theoretically be interpreted as extremism or calls to overthrow the current government."
In turn, in Vladikavkaz, the capital of North Ossetia, a real, not a virtual rally was held. 1500 people, violating the regime of self-isolation and believing that the coronavirus is not dangerous to human health, went to the square, demanding to remove quarantine and allow them to return to work. The head of the republic, Vyacheslav Bitarov, tried to negotiate with the participants, but the action ended with the intervention of law enforcement forces. 55 people were detained.
According to Alan Tibilov, head of the local branch of Rospotrebnadzor, this action may lead to an increase in the number of infected COVID-19. He was outraged that most of those present were without medical masks.
Political analyst Alexei Makarkin, in turn, claims that quarantine only provoked people. In fact, they have serious complaints against the local authorities.
Political scientist Boris Kagarlitsky, director of the Institute of Globalization and Social Movements, is confident that the riots in Vladikavkaz could lead to an all-Russian wave of protests if the authorities do not take the necessary stimulating
economic
measures.