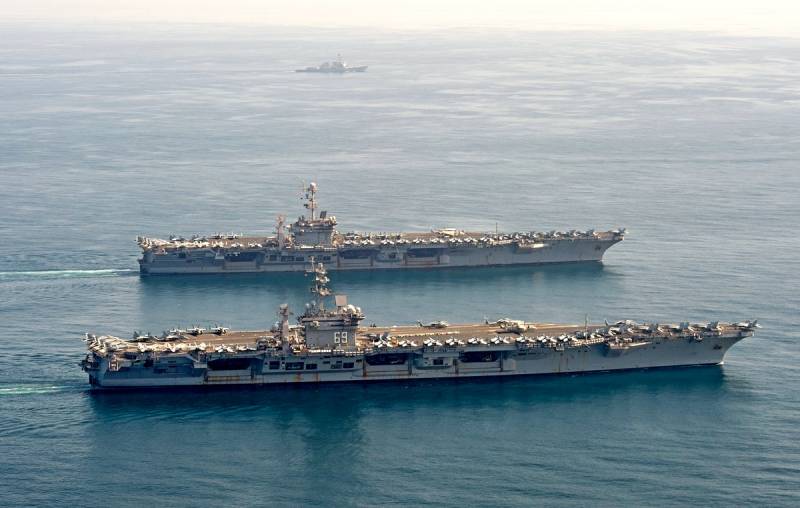 The US Navy will soon be subjected to a major review. The main trend may be a reduction in the number of aircraft carriers and an increase in the number of small and unmanned surface ships in the fleet.
According to data that fell into the hands of Defense News, the Pentagon's internal assessment department calls for the withdrawal of two aircraft carriers from the U.S. Navy, as well as stopping the increase in the number of cruisers and destroyers, the number of which should be in the range from 80 to 90.
Earlier, the new head of the Department of Defense, Mike Esper, spoke out about the importance and necessity of aircraft carriers:
I think that they demonstrate American power, American prestige. They attract people's attention. They are an excellent deterrent.
If, out of the available nine aircraft carriers, two more are written off, then the whole system of projecting military force built up over the years around the world will fall apart. However, the maintenance of such a large number of carrier strike groups is expensive even for the US budget. One aircraft carrier is almost constantly undergoing major repairs, and two more are undergoing general maintenance.
A new trend may be the transition to small guided and unmanned vehicles. The number of small ships in the US Navy is proposed to increase from 55 to 70. On this occasion, the head of the Pentagon said:
I think that the future of our fleet is a movement towards partially controlled [ships], which can become unmanned over time. I believe that by 2030 we will be able to get them at least 355 pieces.
Thus, in the foreseeable future, the U.S. Navy can be very transformed.