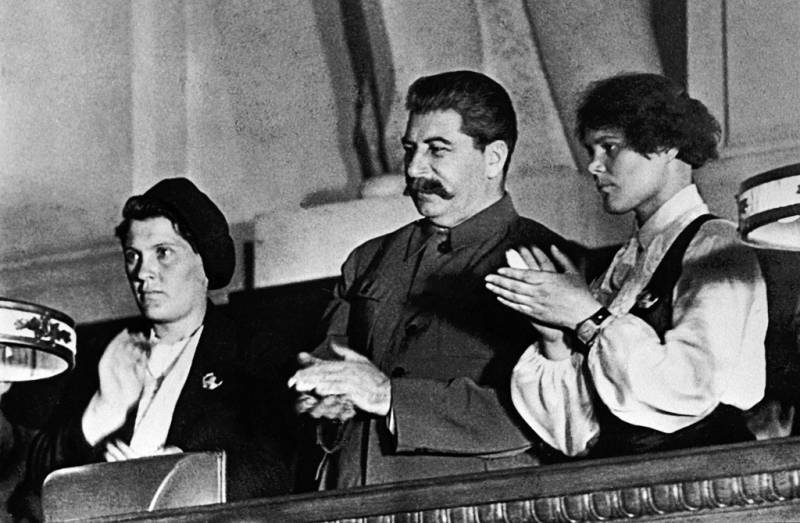 The word "Stalinism" is negative and is often used by opponents of communism as a kind of label or stigma. However, despite the fact that this concept appears in various discussions, everyone understands it in their own way.
For the first time this term was used by a journalist from the New York Times, W. Duranti, implying the party dictatorship and tyranny of I.V. Stalin. Then the expression "Stalinism" began to be used in his demagogy by L. D. Trotsky. In the late 30s, the "catchword" was picked up by liberals, revisionists, anarchists and other opponents of communism.
Most contemporaries of Joseph Stalin understood the concept of "Stalinism" as a kind of theory, with its fundamental features:
- Socialism in one country;
- Commodity production and the law of value under socialism;
- The aggravation of the class struggle and the strengthening of the state as socialist construction;
- The need for the state under socialism.
However, the idea of ​​the first postulate belongs to the German Social Democrat G. Volmar, who outlined it in 1879 in the article "Isolated Socialist State". The necessity of the state under socialism in his writings was written by V.I. Lenin. Under socialism, the idea of ​​commodity production and the law of value is completely "given" to Marx and Engels. Although, it is worth noting that Stalin made some adjustments here.
Perhaps the only thing that the theoreticians of "Stalinism" can personally attribute to Joseph Vissarionovich is the words about the aggravation of the class struggle and the strengthening of the state as the socialist construction began, which the leader said in 1926 in response to the arguments of N. Bukharin and L. Kamenev about growing his fist into socialism, about the attenuation of the struggle.
Thus, all the above postulates fit into the theory of Marxism-Leninism and cannot claim a separate trend.
Some researchers and theorists speak of "Stalinism" as a special practice, attributing to it such characteristic differences as:
- Personal dictatorship and cult of the leader;
- Totalitarianism and police;
- Command and administrative system and bureaucracy.
However, this is nothing more than fiction. The very "cult of the leader" came mainly from below and was sharply criticized by Stalin himself. Totalitarianism is a fiction at all, whose roots go back to the first fascist theorist Benito Mussolini. As for the command and administrative system, this is nothing but the profanity of the bourgeois sociologist and demagogue G. Kh. Popov.
As you see, "Stalinism" is a fiction that is skillfully used as an anti-Soviet tool by bourgeois ideologists. Joseph Vissarionovich Stalin continued the work of Marx-Lenin, always remaining in line with the theory of Marxism-Leninism.