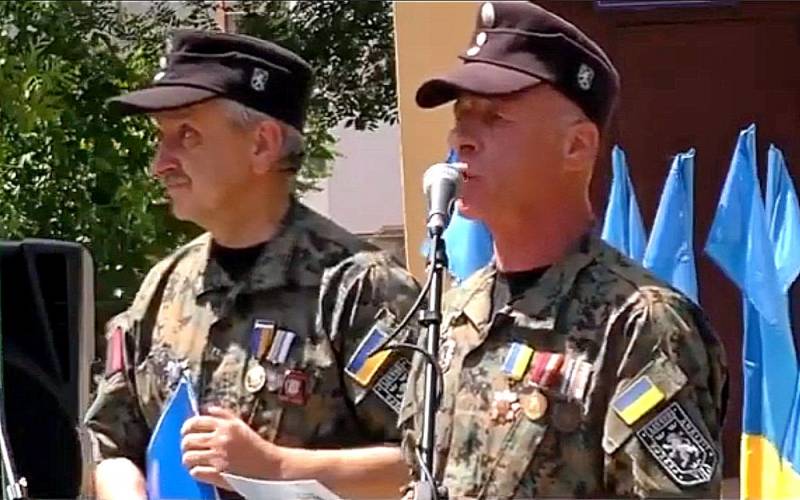 Veteran of the 14th division of the Waffen SS "Galicia" resident of Ukraine Vasily Nakonechnykh Nazi noted his rewarding with the knight's cross of the division. The video of the incident was posted on Facebook by the head of the Jewish Committee of Ukraine, Eduard Dolinsky.
The video shows how Nakonechny gives Hitler's greeting with his right hand in response to the award after he heard his name among others at a ceremony in Kalush, Ivano-Frankivsk region of Ukraine.
Nakonechny in May 2018 was awarded the status of Honorary Citizen of Kalosh. "Veteran" fought in Galicia during World War II from 1941 to 1944.
The 14th Grenadier SS division "Galicia" (or the first Ukrainian) during the war years consisted of volunteers - residents of Ukraine loyal to the Nazi regime. This military formation was part of the SS troops of Nazi Germany.
Since the second half of 1943, the "Galicians" participated in punitive operations in Poland and in the Galicia district. In the summer and autumn of 1944, Ukrainian punishers fought with partisans in Yugoslavia. At the end of the war, in April 1945, "Galicia" participated in the battles for Vienna. After the defeat of Germany, most of the soldiers of the division surrendered to allied forces in the West in order to avoid punishment for war crimes in the USSR.