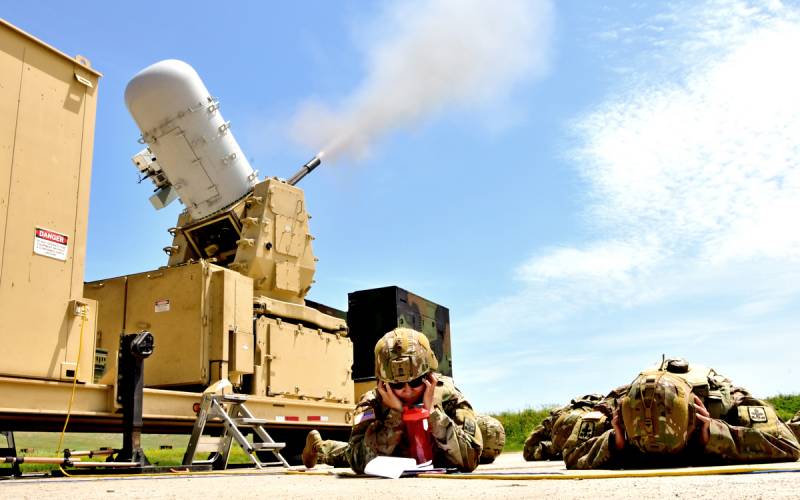 The U.S. Army began deploying its own layered missile defense system over Iraq. This became imperative after Iran's retaliation for the assassination of General Kassem Suleimani by the Americans.
On January 8, 2020, a total of 22 Iranian cruise missiles fell on the territory of the Pentagon military base, while 34 members of the US Armed Forces suffered to one degree or another. According to the Polish edition of Defense24, the US army is now building a multi-layer air defense / missile defense system designed to protect pro-Iranian militias from missiles, artillery shells and UAVs.
The basis of the defense of military bases in Erbil and Al-Assad is Patriot anti-aircraft systems. To combat artillery and mortar shells, the C-RAM system was installed, a ground version of the Vulcan-Phalanx artillery anti-aircraft complex (pictured). Avenger self-propelled launchers on the Humvee chassis should strengthen air defense. Stinger missiles launched from them will work on enemy drones from mobile points.
According to the publication, there are currently about 6000 American soldiers in Iraq. The Pentagon does not intend to drastically reduce its contingent, even because of the coronavirus pandemic. However, compactly concentrated, they are good targets for strikes by Iran and its local allies, which required the strengthening of the air defense / missile defense system.