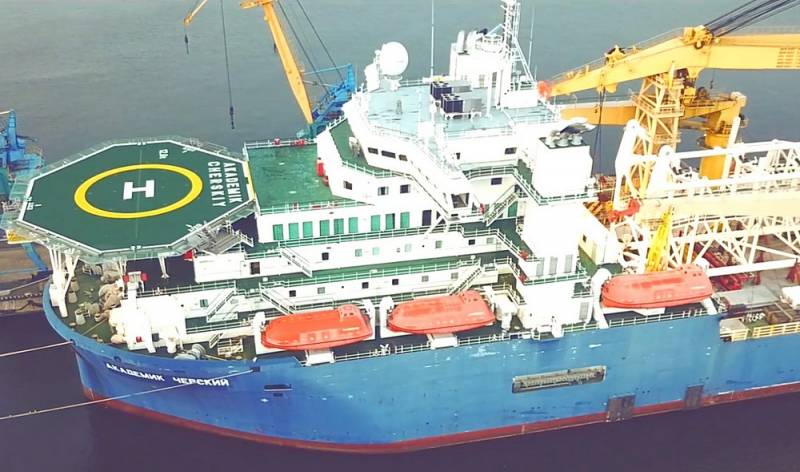 Ship tracking services Vesselfinder and Myshiptracking show that the Russian-owned Akademik Chersky vessel has again sharply changed course and is heading from Spain (Canary Islands) to Egypt. The ship is expected to arrive at its destination in Port Said on Suez on April 30.
Academician Chersky, whose capacities are needed to complete the Nord Stream-2 gas pipeline, sharply changed course, having sailed from the port of Las Palmas in Spain and started moving to the shores of the ARE.
The ship left the Russian Nakhodka and, circling the "Black Continent", proceeded towards Europe. He had to move to the Baltic to begin work on the Nord Stream-2, but unexpectedly changed direction. However, according to experts, the ship often changes course.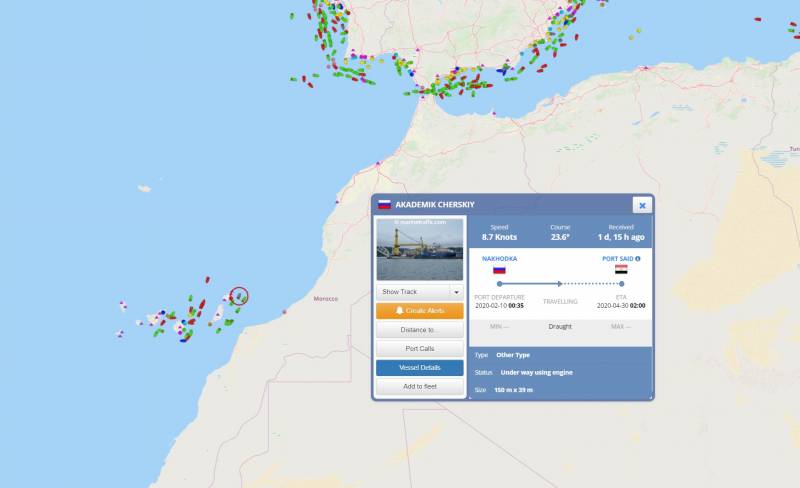 Russian Energy Minister Alexander Novak spoke out that Academician Chersky should take part in building the gas pipeline, however, some time is needed for additional preparation of the ship.
The official previously specified that Nord Stream-2 will be completed and put into operation before the end of this year. Last December, United States authorities imposed sanctions on companies participating in this international gas project.