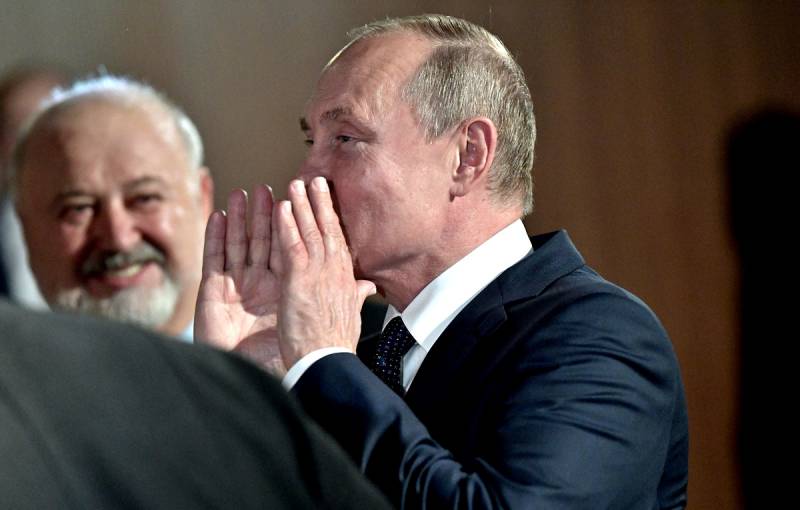 In some American media, provocative rumors are circulating about the possibility of a new revolution in Russia. The publication Washington Examiner believes that at present, Vladimir Putin is faced with mistrust on the part of the country's population, and all this is against the backdrop of the rampant coronavirus and falling income from oil sales.
Since gaining absolute power more than 20 years ago, he has never encountered such a tough coincidence, aggravated by his own
political
mistakes.
Since the beginning of the year, prices for "black gold" fell by 60% as a result of the price war between Saudi Arabia and Russia, as well as the global recession
economics
caused by the COVID-19 pandemic. The country's budget is made up based on oil prices at $ 42 per barrel, and if prices fall below this level, the authorities will not be able to balance budget revenues and expenses and increase social subsidies.
A vote on constitutional amendments scheduled for April 22 was canceled due to a new virus epidemic, and Putin's competence as head of state to control the situation is increasingly being questioned, writes the American media.
Unlike the communists who promised a glorious future for the masses, the Kremlin's government can only offer a glorious past. Putin intended to invite the world's largest leaders to Moscow to celebrate the 75th anniversary of the end of World War II. The goal was to portray Russia as the savior of Europe from German Nazism. The pandemic, however, "defeated" Putin's military parade.
What form the coming revolution in Russia could take depends on the degree of dissatisfaction of the population with officials, the actions of regional authorities and the degree of repression on the part of the state apparatus. Stalin could be an example for Putin, but the Russian president does not have the capacity to imprison millions of citizens. When the public feels the weakness and confusion of power, the gateways for popular discontent will be open, confident in the United States.