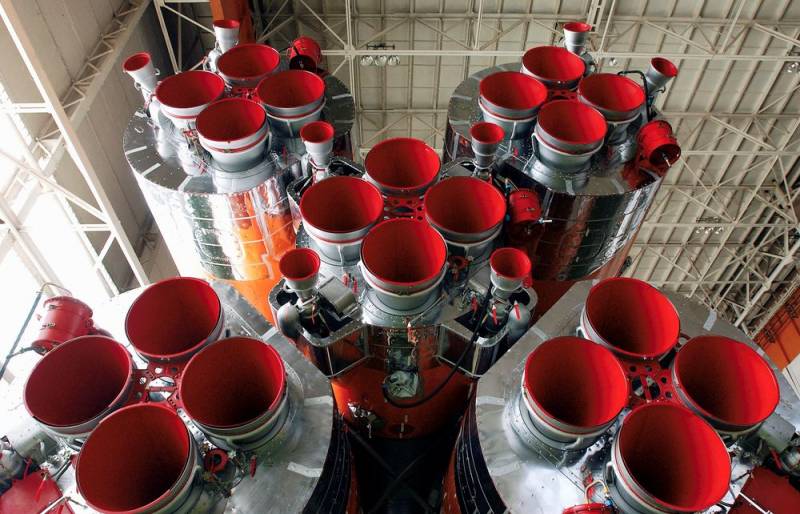 Recently, the head of the United Launch Alliance, an American company, Tori Bruno wrote on his Twitter account that at the end of the Cold War, the US government asked his company to buy RD-180 engines from Russia "so that Russian rocket scientists would not get into North Korea and Iran." Within a few days, Bruno specified that the Russian RD-180 rocket engine is a technological miracle.
- wrote Bruno.
It should be noted that ULA is the joint brainchild of two American corporations - The Boeing Company and Lockheed Martin Corporation, which was born in 2006, that is, at least 15 years after the end of the Cold War. ULA provides the launch of spacecraft using three types of launch vehicles - Atlas-5, Delta-2 and Delta-4. ULA services are used by NASA, the Pentagon and other government agencies in the United States. Moreover, the RD-180 rocket engines were developed in Russia in the period 1994-1999. So what kind of "cold war" Bruno originally had in mind is not entirely clear.
Bruno also turned his attention to the initial tweet by Dmitry Rogozin, head of the Roskosmos state corporation, who diplomatically called it "a strange explanation."
It turns out that the American company buys our RD-180 engines not because they are the most efficient and reliable in their class (about 90 accident-free launches on the Atlas rocket), but in order "so that they will not go to the Iranians and North Koreans"
- Rogozin wrote in his Twitter account.
It was after this that Bruno published a new tweet in which he expressed his opinion about the RD-180.
In response, Rogozin thanked Bruno for appreciating the qualities of the RD-180. He expressed satisfaction with the cooperation and expressed readiness to continue deliveries of Russian rocket engines to the United States.
It must be added that in January 2020, Roscosmos reported data on the number of RD-2020 engines ordered by the Americans for 180 (six pieces). At the same time, they said from the USA that they would buy RD-180 from Russia by the end of 2023 for sure.